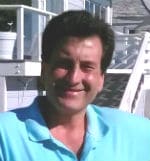 Dr. Joe Leonardi, D.C. is the president and CEO of Leonardi Chiropractic Wellness Office, PC and BetterLife Seminars by Fat Then Fit Now, INC. He is the author of the life changing book Fat Then Fit Now; A Life Beyond Weight Loss. He has a B.S. from University of the State of New York and his Doctor of Chiropractic from New York Chiropractic College.
He is an adjunct faculty at Luzerne County Community College teaching Anatomy and Physiology.
He has acted as the team chiropractor for the Arena Football League 2's Wilkes-Barre/Scranton Pioneers, the semi-professional football teams the Scranton Eagles and the NEPA Miners, the women's roller derby Coal City Rollers and has provided chiropractic care at powerlifting and strong man events.
He has made numerous television, radio and internet appearances to discuss the topics of fitness, wellness, obesity, childhood obesity and how childhood obesity relates to bullying.
Web sites: www.FatThenFitNow.com, www.BetterLifeSeminars.com
Blog: www.FatThenFitNow.wordpress.com
YouTube Channel: http://www.youtube.com/user/BetterLifeSeminars
To get in touch with Dr. Leonardi, e-mail him at [email protected]