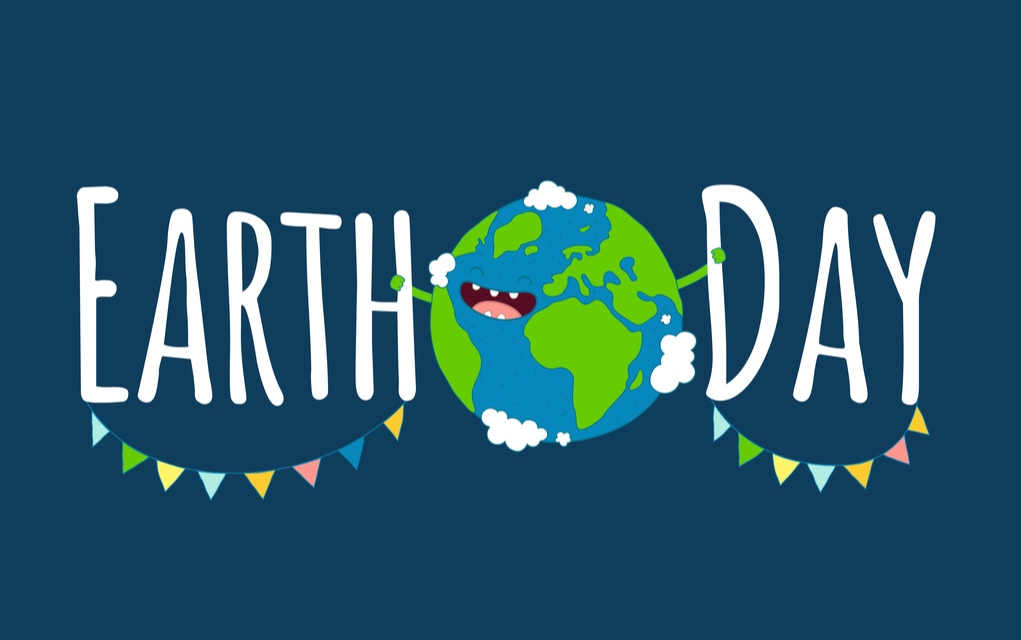 Protect our species—that is the theme of Earth Day 2019 activities this year, and it is one that speaks of both the human species and the estimated 8.7 million others that inhabit this ball we call home. Although Earth Day typically falls on April 22 every year, many of the actual celebrations are held on the weekend closest to the date so more people and their families can participate.
In lots of communities, Earth Day events extend into an Earth Week or even Earth Month. Anyone want to celebrate Earth Year?
What's the importance of Earth Day?
Earth Day is important for many reasons. For one thing, it serves as a catalyst; to impress upon everyone that small, steady steps, random acts of environmental kindness, or large conscientious projects are all essential to help preserve our planet and all of its inhabitants.
Yes, the task may seem overwhelming. When you step back and consider the ongoing climatic changes, the disappearing species, the health impacts of our worsening air and water, and the global struggles with disease and hunger, you may want to throw up your hands!
Don't! Earth Day is an opportunity for hope as well as action. Among the main goals of Earth Day are introducing individuals to ways they can take positive steps to help ensure a healthier planet, educating them about the interconnected nature of all species and our human dependence on other species' survival, and motivating people to treat every day as Earth Day in their daily lives. When we protect one species we are indeed protecting them all, because each one has a role in upholding and maintaining our existence as a whole.
Earth Day also gives all of us an opportunity to connect and work with others who are concerned and want to take action. When we come together to work on a common cause, we can brain storm ideas and ultimately achieve more by taking collective action.
Some of the activities you can choose to do include lifestyle changes (e.g., using less energy, eating less meat, using public transportation, recycling efficiently), volunteering your time for environmental activities in your community, educating others about natural preservation, or building a natural habitat in your backyard. The options are endless!
Earth Day facts
The first Earth Day was celebrated in the United States in 1970, nearly half a century ago. It was the brain child of Senator Gaylord Nelson of Wisconsin, who was a lifelong environmentalist. On the 25th anniversary of Earth Day in 1995, he emphasized that "The opportunity for a gradual but complete break with our destructive environmental history and a new beginning is at hand…I am optimistic that this generation will have the foresight and the will to begin the task of forging a sustainable society."
Some other fun Earth Day facts:
Although Earth Day was started in the United States in 1970, it was eventually recognized around the world by 1990
In 2009, the United Nations officially renamed Earth Day as International Mother Earth Day
On the first Earth Day, 20 million people in the United States gathered to highlight the importance of protecting the planet from the harmful environmental assaults from industry
In 2012, more than 100,000 people in China rode bikes on Earth Day to save fuel and reduce carbon dioxide emissions
The Earth Day Network planted 28 million trees in Afghanistan on Earth Day 2011
Earth Day is considered to be the largest secular holiday in the world, with more than an estimated 1 billion people taking part in activities around the world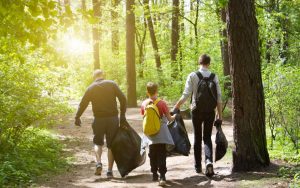 Earth Day activities – How to celebrate Earth Day
If you are looking for how to celebrate Earth Day 2019, you've come to the right place! Or, we should say, you may already live in the right place, as there are countless numbers of Earth Day 2019 events planned around the world. Some of them may be taking place in your town or city or nearby.
Read about 7 unique ways to celebrate Earth Day every day
The good news is, even if there aren't any specific Earth Day 2019 events near your home, you and your family can still participate and help further the aims of the Earth Day Network, which is "to solve climate change, to end plastic pollution, to protect endangered species, and to broaden, educate, and activate the environmental movement across the globe." Are you ready to rock?
Check for local activities. Do an internet search for "Earth Day" and your city or town name to see what is happening in your area.
Join a cleanup. The Earth Day Network is coordinating cleanups across the United States and Canada. Check out their list of participating cities.
Tour a recycling facility. If you have a recycling facility in your area, arrange for a tour for you and your family and friends. It's a great way to better understand the complexities and importance of recycling, reducing, and reuse.
Make lifestyle changes. Now is the time to adopt at least one (and hopefully more) lifestyle changes that will have a lasting impact on the environment. On Earth Day, you and as many family and friends as possible can commit to adopting a significant lifestyle change that can help turn every day into Earth Day. For example:
Eat less meat. Choose to eat meat- or animal-free meals one or more days a week. Animal agriculture has a huge negative impact on air quality, water use and pollution, and land use
Go cloth. Begin to use cloth bags rather than paper or plastic at the grocery store. Keep several bags in your car at all times.
Choose stainless steel. Swear off use of plastic water bottles and use stainless steel water bottles instead. This helps curb plastic pollution.
Curb water use. Are you still running the water while brushing your teeth? Do you harvest rain water? Have you fixed any dripping faucets? Are you taking baths? How long are your showers? It's time to commit to reducing your water consumption—and you'll also save money!
Go plogging. Plogging is a fitness and environment trend that started in Sweden and has now made its way to the United States and other countries. It involves picking up trash while you are jogging (or walking). The term is a mixture of jogging and the Swedish word for pick up—"plocka upp" litter. Get your exercise and help the planet at the same time—a win-win!
Sign up to volunteer with an organization that is involved in environmental issues, whether it's recycling, trail preservation, wildlife rehabilitation, reforestation, organic agriculture, rain water harvesting, or something similar.
Compost and garden. Making your own compost from kitchen scraps is a great way to teach your kids about growing their own food. If you don't have a yard, use pots, hanging pots, and vertical planters. You can do a lot with container gardening.
Make your home eco friendly. Gradually switch out chemical-based personal care and cleaning products with all-natural products. You may even want to make your own shampoos, toothpaste, laundry soap, and other items using all healthy ingredients. This can be a great family project and definitely is healthier for you as well as the planet.
Appreciate nature. When we learn about our environment, we can better appreciate how incredibly special and essential it is to our survival. Make a point of getting out into nature on a regular basis; schedule a visit to a park, nature preserve, or sanctuary or go bird watching at least every few weeks.
Go digital. If you are still getting bank and credit card statements and bills in the mail, it's time to cut the paper cord! Set up online bill pay and digital statements.
If you want some more ideas on how to celebrate Earth Day every day, check out these tips. Together we can make a difference! Are you with us? What are you doing for Earth Day 2019 and beyond?
For more information on living healthy, be sure to subscribe to our newsletter:
Read this next
Hawaii is the first state to ban sunscreen with chemicals
Sources
Mora C et al. How many species are on earth and in the oceans? PLoS Biology 2011 Aug 23
Patel K. 10 of the coolest Earth Day facts. Green Geeks 2015 Apr 17