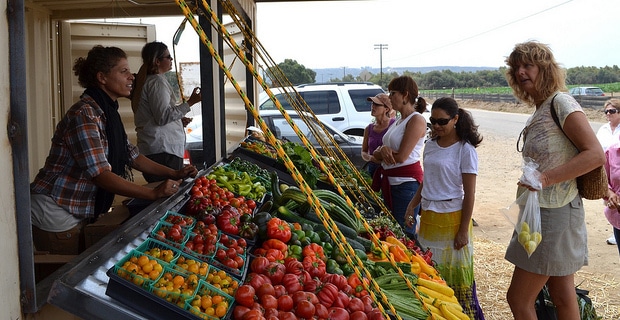 Organic farmers are addressing a big concern in the industry: how to handle organic farming supply issues. This year's Organic Trade Association Annual Policy Conference convened the Farmer Advisory Council to discuss the problem.
"We convened the FAC to discuss alternate relationships between crop producers and processors," said FAC member Doug Crabtree, an organic farmer from Montana. "The goal is to increase the acreage, production, and number of farmers producing organic crops. More farms, more acres, more good."
Read more about organic farming in France
The council was first established in 2013 with the focus of increasing domestic supply of organic ingredients and the acreage necessary to support long term growth. This comes in response to record high organic sales in the U.S. last year of more than $35 billion. It's a 12 percent jump from the previous year.
"The organic farmers across our nations do not currently have a centralized forum to voice their concerns and engage with the larger industry. We hope that by increasing capacity through direct member involvement and our alliances with regional farming organizations, OTA's FAC will continue to serve as a forum for organic producers from all corners of the organic sector," said Nathaniel Lewis, OTA's Senior Crop and Livestock Specialist and primary staff support for FAC.
While steps are being taken to increase organic yield, much more work needs to be done. This year's Farm Bill increased organic agriculture research by $12 million along with $80 million per year for the "Specialty Crop Research Initiative". As well as an additional $25 million to help beginning farmers and ranchers.
Read more about organic farming in a GMO world
But can organic farmers produce enough supply to feed a nation yearning to move away from dangerous pesticide use? While conventional farmers may initially be able to produce a higher yield because of an onslaught of synthetic pesticides, eventually, the damage to the soil takes its toll. Over time organic farmers produce better soil and more biodiversity which equals a higher crop yield.
Image: Suzie's Farm