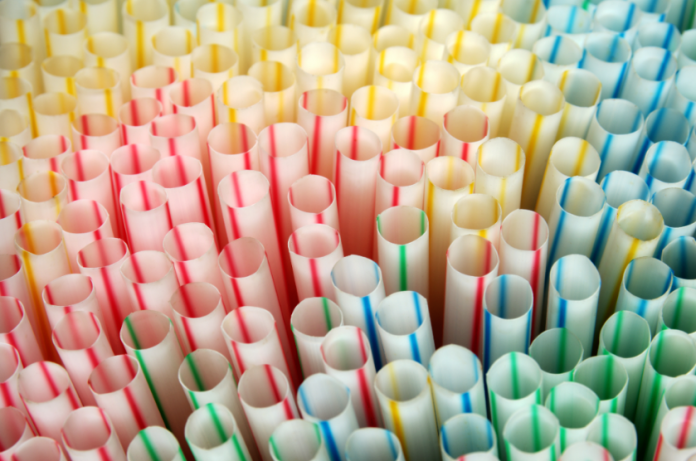 Around the world, there are efforts being made to ban or reduce the use of various types of disposable plastic products. Items such as plastic bags, water bottles, and straws are polluting our oceans and other waterways, killing and maiming marine life and other species, and clogging our sewage systems.
Among the most recent places to say no to a plastic item is Seattle, Washington, where a ban on plastic straws and eating utensils took hold on July 1, 2018. According to the new regulations, all Seattle food service business must use compostable straws and eating utensils beginning July 1, 2018. It should be noted that paper straws break down in the environment whereas compostable straws are designed to breakdown in a compost facility.
Read about the dangers of plastic
Seattle had thought about imposing such a ban about a decade ago, when the city declared that all one-time-use food service products had to be recyclable or compostable. At that time, straws and utensils did not fall into this category because of a lack of good alternatives for businesses to use. Times have changed.
Why are plastic straws on the cutting block
Plastic straws are especially hazardous for the environment, recyclers, and animals for a number of reasons. One reason is that they are so light, they can cause havoc in industrial recycling sorters and ruin a legitimate load of recyclables. Another reason is that they are easily blown out of car windows, trash cans, and other venues and end up in waterways, including oceans, where marine life encounters them.
Approximately three-quarter of seabirds and one-third of sea turtles have ingested some type of plastic material, including straws. In addition, the plastic straws break down and end up as minute pieces (microplastics) that are especially dangerous to fish, who consume them as well. The mortality rate for all of these creatures is about 50 percent.
Read about swimming in an ocean of plastic
Businesses that fail to comply with the new regulations face a $250 fine, but initially at least the city hopes to raise awareness about the importance of eliminating these plastic items from the environment rather than impose harsh penalties. In the meantime, consumers have been asking companies to end the use of plastic straws, and it appears they have been listening.
As of July 2018, for example, a number of large companies pledged to phase out their use of plastic straws, including Starbucks, American Airlines, Marriott (International), McDonalds (International), Royal Caribbean, Alaska Airlines, and Bon Appetite, as well as the cities of Ft. Myers, Miami Beach, and St. Petersburg in Florida.
Not everyone is completely happy with the ban, however. Some individuals with medical conditions that require them to use a straw whenever they want to drink a beverage have noted this restriction can be extremely limiting for them. They, and others who may strongly desire using a straw when away from home, can turn to paper, glass, or stainless steel straws, the last two are reusable and can be taken anywhere.
If your city or town isn't participating in the straw ban (yet), you can still do your part by:
Asking wait staff to hold the straw whenever you are in a restaurant or other food or beverage serving venue.
Asking your family, friends, and coworkers to join you in this venture.
Petitioning your city or town council to pass an ordinance banning plastic straws.
Educating your children and other young people about the environmental dangers of plastic straws.
Striking up a conversation about plastic straws at your next party (a real ice breaker!).
Emphasizing that no straw is better than a paper straw, which still contains a small amount of coating and must be discarded.
ReferencesSeattle Public Utilities. Food service packaging requirements
Strawless Ocean. Understanding plastic pollution