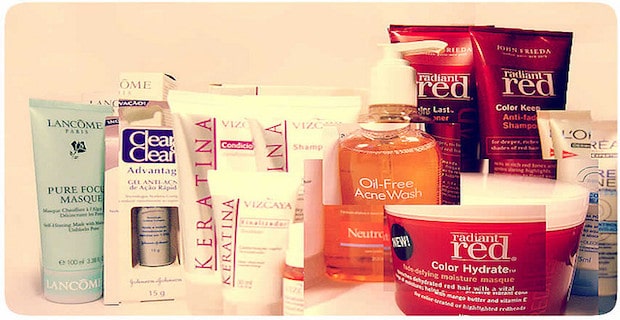 —
Phthalates are a group of industrial chemicals that soften plastic, making it more flexible. They are in a wide range of products, including many commercial personal care products. Studies have linked phthalates to a slew of health problems, including obesity and feminization of boys. Exposure to phthalates is widespread. A 2003 study, the first of its kind, looked at endocrine disrupting chemicals, including phthalates. Researchers sampled indoor air and dust in 120 homes and analyzed samples for 89 different EDCs. They found 52 compounds in the air and 66 in the dust, and the most prevalent compounds included phthalates.
Read more about the dangers of phthalates
In 2008, Congress passed a law in banning certain phthalates in products designed for children under 12 years old. The law went into effect in 2009. A recently published study in Environmental Health Perspectives found that exposure to some phthalates compounds is lower and others are higher. Researchers analyzed urine samples from over 11,000 adults and children in the U.S. from 2001 to 2010 from five cycles of the National Health and Nutrition Examination Survey. They found wide exposure to phthalates, even as much as 98 percent for some of the phthalates tested.
Researchers also found that one of the phthalates compounds banned in children's toys, DEHP, decreased 37 percent from 2001 to 2010 in children, but adults continued to have high levels. Another phthalates compound, DBP, used in nail polish until a couple of years ago, decreased 17 percent. Benzylbutyl phthalate is used to make vinyl tiles and sealants and it decreased 32 percent. However, three other phthalates compounds used in children's products increased from 2001 to 2011: DiNP increased 149 percent, DnOP increased 25 percent and DiDP increased 15 percent. "US population exposure to phthalates has changed in the last decade. Data gaps make it difficult to explain trends but legislative activity and advocacy campaigns by non-governmental organizations may play a role," researchers concluded.
"Our findings suggest that interventions may be working, though legislation didn't entirely predict which levels went up or down," said Ami Zota, a George Washington University assistant professor of environmental and occupational health and lead researcher.
While it is almost impossible to completely avoid phthalates exposure, the advocacy group Safer Chemicals lists how to reduce exposure to phthalates. One of the main ways to reduce exposure is to be careful when buying personal care products, including cosmetics and fragrances. Choose companies that have pledged to not use phthalates. When it comes to toys purchased before 2009, Safer Chemicals recommends checking the Healthy Toys database for information.
Read more about the health problems linked to phthalates
Safer Chemicals also recommends not buying plastics that may be treated with phthalates, including vinyl toys, vinyl flooring, shower curtains, and gloves. Look for "PVC," "V" or the "3" recycling code on the product or its packaging. If you have vinyl flooring in your house, regularly damp mop the floor because phthalates bind to dust on the floor, and lower blinds on windows that shine directly on the floor because direct sunlight causes vinyl tiles to release phthalates more quickly.
Image: autumn_bliss