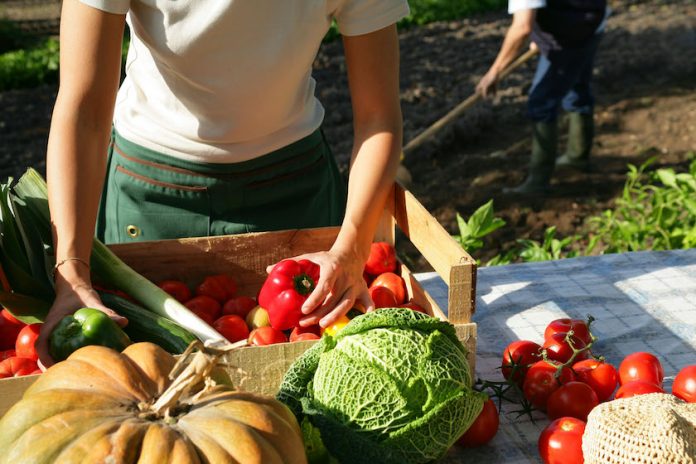 After summer has officially lost its charm and you have completed everything on your summer to-do list – pool parties, river floats, camping, BBQs – you're likely ready to embrace fall and the cooler weather. Trading in shorts for sweaters and iced coffee for warm apple cider are all part of the fun of the changing seasons, but it's also a great time to start planning all your fun fall activities!
The fall equinox is right around the corner, September 22 to be exact, so starting your preparations for All Hallow's Eve, harvest dinners, and of course, all things pumpkin, will ensure that you're ready to enjoy fall – while it lasts.
Broccoli, Turnips, and Kale – Oh My!
One important transition to consider when entering fall is your garden. While summer allots you the joy of tending to full marigolds and blooming dahlias, fall is the perfect time for your perennials and getting some winter-hardy veggies going. Whether it's your own personal garden or you enjoy contributing to a community garden, getting ahead of Mother Nature will ensure you can still enjoy your green-thumb hobbies even after summer has set.
You'll want to keep in mind when the first fall frost typically hits your area and then plant 12 to 14 weeks before that date. Depending on how much space you have, consider planting Michaelmas daisies or some classic chrysanthemums, which are not only hardy but produce a beautiful bloom that will match your fall decor nicely. If you do happen to have quite a bit of space or are contributing to a community garden, consider planting some "experimental" crops like nutty arugula or rutabaga. You can of course always stick with the tried and true as well. Some good crops to plant for fall are:
Broccoli
Brussels sprouts
Cabbage
Cauliflower
Kale
Kohlrabi
Celery
Bulb fennel
Leeks
Fast-maturing peas and potatoes
Whatever seems like a good addition to your fall dinner spread, plant it! And by getting ahead of that killer frost, you'll be sure to reap all the benefits of your hard work before fall is over.
Build a Better Bonfire
Bonfires are always a nice addition to summer camping trips, but when temperatures begin dropping at night, having a bonfire in your backyard is a real treat. Moreover, you'll be a hit among friends as you whip up some hot chocolate, provide comfy blankets, and sit around the crackling fire, retelling some of your favorite stories from the summer.
You also don't have to spend a pretty penny satisfying your bonfire needs either. There are some fairly inexpensive fire pits on the market, or you could consider DIYing your own. While it may require a bit more elbow grease than just buying one, you can customize your fire pit to suit your style and needs – from the stone you select to how big it is.
There are some stipulations when it comes to making your own fire pit, as explained by experts, "One common misconception for wood-burning fire pits is that you do not need to have special clearances or regulations – that is incorrect. Checking these codes will avoid hassle later. Before digging for an in ground fire pit, consult your local utility company locate service to identify any buried lines or pipes." Bonfires are a great way to bond with friends and enjoy the cool fall nights, but you need to place safety above all else. Nothing can ruin a good ghost-telling session quite like a fire accident.
Reaping What You Sow
Hosting a harvest dinner with your friends and family is another great way to enjoy all that fall has to offer. Whether you pull from your own garden or have a potluck, enjoying a harvest spread can encourage more fruits and vegetables into your diet. It's also a fun way to try new recipes.
Additionally, remember those experimental vegetables we discussed earlier? Including those in your harvest dinner can introduce new flavors and textures to the dinner table. Try a bacon, kale caesar salad or a hearty minestrone soup. Moreover, eating seasonally tends to be more delicious and nutritious. You also could put your new fire pit to use by roasting corn in its husk or making a delicious cobbler. The possibilities are endless!
While summer is all about enjoying ice cold, vibrant drinks as you sit poolside, the heat inevitably gets old, and you begin looking forward to the changing leaves and sweater weather. Fall is a great time to enjoy some delicious food and getting cozy near the fire. Whether you enjoy your green-thumb hobby or cooking up some fresh, homegrown dinners, fall can be just as fun – if not more – than summer.