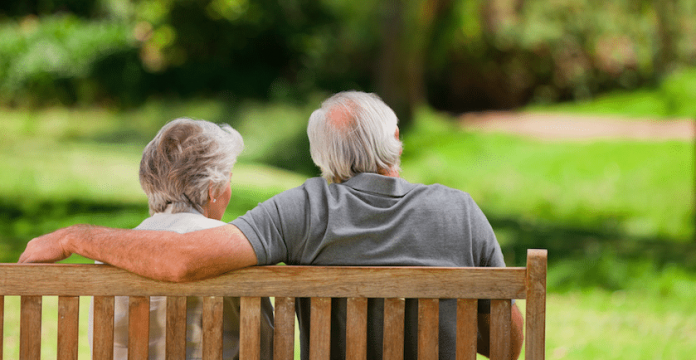 Millions of Americans are affected by Alzheimer's either personally or through a loved one, and the number of diagnoses are expected to double in just over 30 years. According to a new study, something as simple as odor identification tests may help track the progression of Alzheimer's disease long before symptoms appear.
Read about natural ways to prevent Alzheimer's disease
Researchers had nearly 300 people at risk of developing Alzheimer's take multiple choice scratch-and-sniff tests to identify various scents, including bubble gum, gasoline or lemons. In addition, 100 of the participants volunteered for regular lumbar punctures to measure the amount of Alzheimer's-related proteins in the cerebrospinal fluid. Researchers found that those who had the most difficulty identifying odors were those whose biological indicators of the disease were most evident.
Published in the journal Neurology, the study found that "diminished odor identification may be a practical and affordable biomarker of Alzheimer's disease pathology."
The study is the "first time that anyone has been able to show clearly that the loss of the ability to identify smells is correlated with biological markers indicating the advance of the disease," said Marie-Elyse Lafaille-Magnan, a doctoral student at McGill and the first author on the study in a statement. Scientists have looked at the connection between difficulty in identifying odors and memory loss for over 30 years.
Read about 8 links between your diet and Alzheimer's
"Despite all the research in the area, no effective treatment has yet been found," says Dr. John Breitner, the director of the Centre for Studies on Prevention of Alzheimer's Disease at the Douglas Mental Health University Institute. "But, if we can delay the onset of symptoms by just five years, we should be able to reduce the prevalence and severity of these symptoms by more than 50 percent."
The study may help provide early detection of Alzheimer's. And there are many advantages to early detection, according to the Alzheimer's Association, such as getting the most benefits from available treatments. It can also impact a patient's ability to plan for the future by taking part in decisions involving care, living options, and financial and legal matters.
Read about probiotics and fighting Alzheimer's disease
There are almost 44 million people globally with Alzheimer's or a related dementia, but only one-in-four have been diagnosed. Someone in the U.S. develops the disease every 66 seconds, and by mid-century, someone may develop it every 33 seconds. Early detection could be key in fighting this debilitating disease.