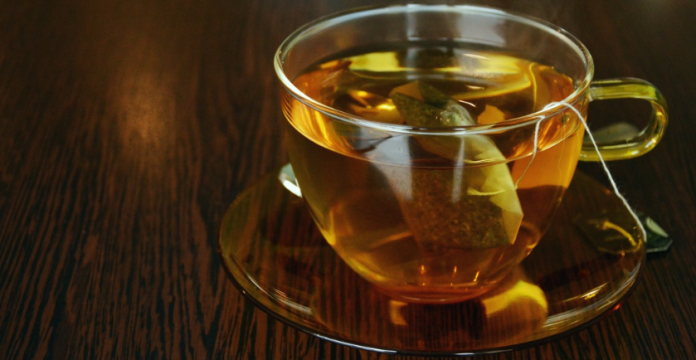 I recently had a bout of vertigo, which kept me out of the kitchen for a little while. When I did start cooking again, I realized that I had been doing some things the hard way for no good reason. I often make pretty elaborate meals, but since my energy levels were still pretty low I substituted simplified versions of some favorites and discovered they were great! This unexpected little life lesson can be applied in other areas as well.
1. Keep it simple in the kitchen
While there are days that call for fancy meals with 10 or more ingredients, a delicious, nutritious dinner can come together in 20 minutes. Try this fresh and flavorful pasta the next time you need inspiration. Another trick I started using to make meal planning easier: I keep a running list of favorite meals and only try one or two new dishes each week. If it's a hit, I add it to the list. I also started embracing shortcuts. One task I especially dread is peeling garlic, but I discovered pre-peeled garlic in my grocery store. Maybe you find peeling garlic relaxing, but if there's something else you dislike and a solution, why not try it?
Explore more Naturally Savvy recipes
2. Focus on progress
Whether we're trying to adopt a new habit or stop using harmful chemicals, sometimes it can seem overwhelming to try to change everything at once. It's easier to focus on taking small steps and adding to them. When I went vegetarian, I phased out red meat and poultry first, and then seafood later. It's important to remember no one is keeping score, and to just do what makes sense for you and your family. A great way to make the transition to a more natural lifestyle easier is to print off the Scary Seven list and take it with you when you go shopping. Or try one of our challenges to incorporate small changes that make a big difference.
3. Consider your space
It can be hard to simplify if the space around us is cluttered. I use the mantra of if I don't love it or use it, do I really want it in my home? It can be a big task to go through everything all at once, so every day I try to find three things that don't "spark joy." Set a specific amount of time each day – even just five minutes will make a difference – and focus on one area until it feels right. Then move to the next room. Check out Spark Joy: An Illustrated Master Class on the Art of Organizing and Tidying Up

for more tips.
4. Simple self care
Self care doesn't need to be time consuming. You only need a few minutes in the morning and the evening for a natural beauty routine that will leave you feeling better inside and out. A common kitchen item like Barlean's organic coconut oil can pull double duty as a hair and skin moisturizes (its antibacterial properties are great for acne as well), cleansing takes seconds with face wipes (we recommend all natural and organic, like those from our partner Natracare). Add a cup of Bigelow's natural tea to your routine to relax your mind and nourish skin, hair, and nails as well.
5. Exercise
The best kind of exercise is the one we keep going back to. I used to think all exercise was done out of obligation, and tried so many classes that just weren't for me. Then I found two things I love: spinning and yoga. Even better, my gym offers them at lunch because no matter how many studies say I should work out in the morning, it just doesn't work for me. The important thing is to find something that fits. Exercise has so many benefits, from helping with depression, to boosting creativity, to lowering stress. So ditch the complicated routines and do what feels right and makes you feel good.
Read more about the surprising benefits of exercise
The key to keeping things simple is to have fun and just do what you can, where you can. We're all in this together!