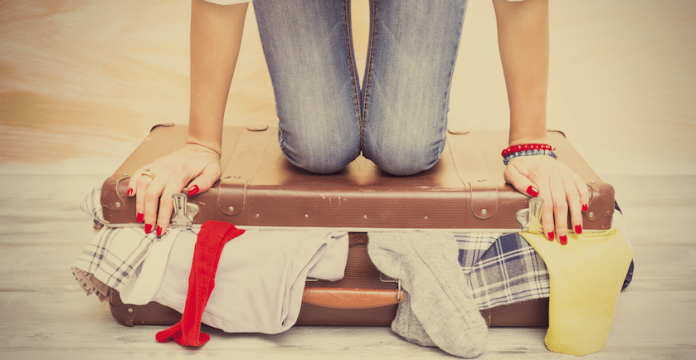 A lot of people travel over the holidays, which can sometimes cause even more anxiety during a stressful time of year. Luckily, Andrea travels a lot and she's sharing her biggest travel hacks for easy, healthy travel all year long. What are some of your best tips and tricks for stress-free packing and travel?
Andrea's Top Tips
Even if you're going for a week, use a suitcase that you can carry on instead of checking your bag.
If you're traveling with your family or you need a bigger suitcase, a mini travel scale is a great tool to let you know if your bag is overweight.
Pack about a week in advance. It's so much easier to plan when you're not stressed, and you can use the day before you leave to spend time with your family.
Only bring 1 pair of shoes that go with everything. This saves a lot of space.
Pack neutral bottoms so you can mix and match your tops.
Do laundry while you're away if necessary. Dr. Bronner's soap does double-duty as detergent if you need to hand wash things like socks and underwear.
Never check your makeup. If you need to check your bag, put your makeup bag in your carry on or purse.
What's in Andrea's Suitcase?
Natracare femimine and makeup wipes
Alcohol swabs to wipe down the taps, toilet seat, light switches, remote, phone, etc. at the hotel
A phone charger (it's a good idea to have an extra and leave it in your travel bag at all times)
Oregano oil, great for its antibacterial and antiviral properties
Travel sized Xylitol packets, salt, Natural Calm magnesium supplement, and NeoCell collagen chews
Watch the video below for more packing and travel hacks from Andrea!