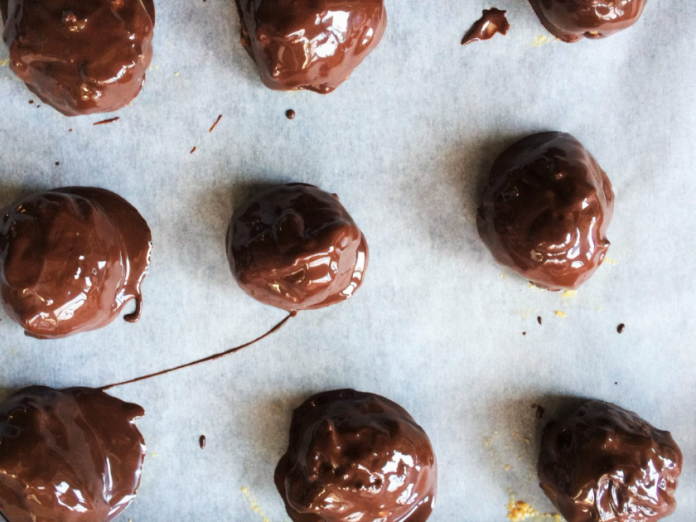 For a decadent chocolate treat reminiscent of peanut butter cups, try this recipe.
Ingredients
1 cup peanut butter
1/4 cup maple syrup
½ cup crispy rice cereal
2 cups chocolate chips or 12 oz dark chocolate
Directions:
1. Place peanut butter and maple syrup in food processor and pulse to combine. Fold in crispy rice cereal. Form penny-sized balls and place on cookie sheet.
2. Melt chocolate. Drop 3 or 4 balls at a time into chocolate and roll until covered completely. Scoop out each ball and allow excess chocolate to drip off. Place back on cookie sheet and put in fridge or freezer to firm up.
You could add other options to this recipe as well like chopped coconut. What would you add?
This post originally appeared on Nutrilicious.ca.