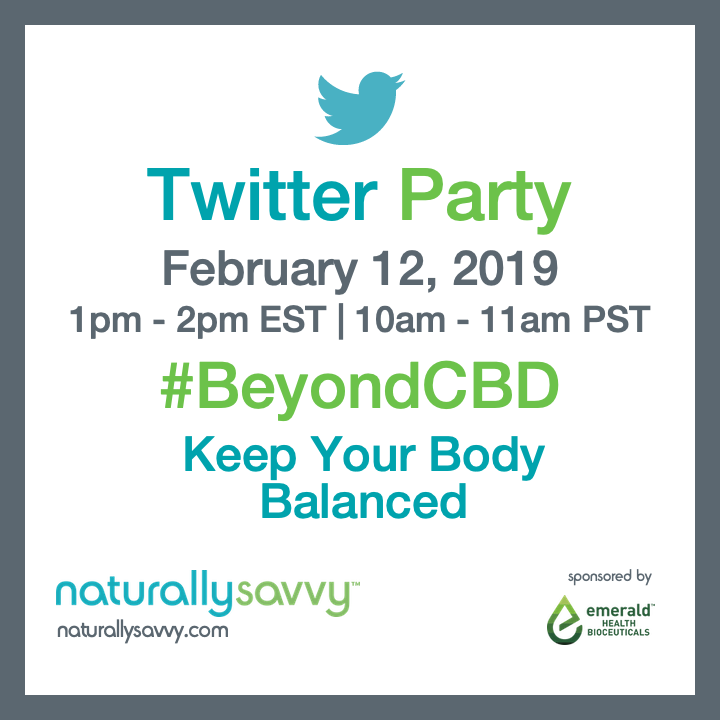 There is a new kid on the block and it is our endocannabinoid system. This system was discovered in 1992 and we are learning more about it every day. Emerald Health Bio has a line of plant-based non-cannabis supplements specifically designed to support the endocannabinoid system and help us maintain balance. There are five products in the line and if you are one of the winners from the Twitter Party you will get to choose which one you would like to receive.
Endo Sleep-promotes rejuvenating sleep
Endo Bliss-helps elevate mood
Endo Inflame-support for inflammation and pain
Endo Calm-relaxation and stress relief
Endo Brain-for memory and cognition
Join us to learn more about the endocannabinoid system and Emerald Health Bio's amazing products.
Date: February 12, 2019
Time: 1 – 2 PM EST | 10 – 11 AM PST
Hashtag: #BeyondCBD
No RSVP needed however, we'd love to know if you'll be able to join us by commenting below.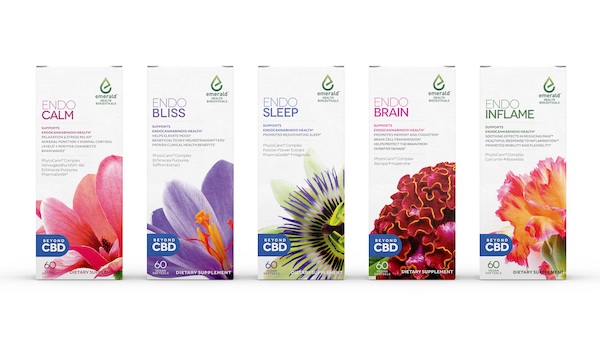 Prizes: You will get to choose a full-size product from Emerald Health Bio if you are one of the six winners during the Twitter Party.
Prizes are only available in the U.S.
Be sure to follow your hosts before the event:
@BioEmerald
@NaturallySavvy
@AndreaDonsky
Check out Emerald Health Bio on the web: emeraldhealthbio.com
Facebook: facebook.com/emeraldhealthbio
Instagram: instagram.com/emeraldhealthbioceuticals
Pinterest: pinterest.com/emeraldhealthbioceuticals