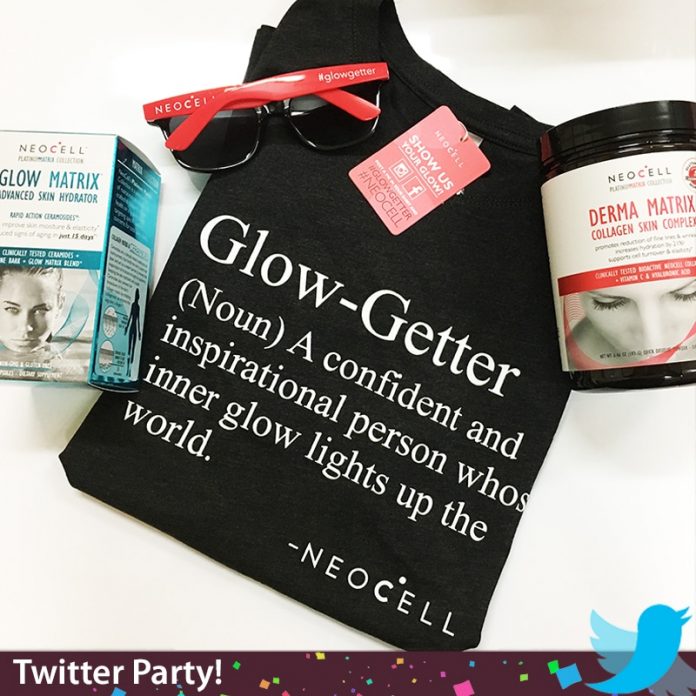 Collagen is the body's super glue and our partner NeoCell makes quality beauty supplements with collagen and hyaluronic acid known to keep you hair, skin, and nails strong and healthy. Collagen and hyaluronic acid are also key to keeping our joints lubricated and moving smoothly and building strong bones.
Join Naturally Savvy and NeoCell as we discuss how to increase the body's natural collagen production, what makes NeoCell a world leader in collagen supplementation, and how to get your glow on. Plus, you'll have a chance to WIN a prize from NeoCell!
Date: Thursday, January 25, 2018
Time: 1-2 PM EST / 11 AM – 12 PM PST
Hashtag: #GlowGetterNo RSVP required!
Prizes: Six (6) winners will win this great prize worth over $50 from NeoCell!
(The prize contains Derma Matrix, Glow Matrix, Glow-Getter Shirt and Sunglasses.)
Prizes are for US Only.
Be sure to follow your hosts before the event:
Check out NeoCell on the web: neocell.com
Facebook: facebook.com/NeoCellCollagen
Twitter: twitter.com/NeoCellHealth
Instagram: instagram.com/neocell