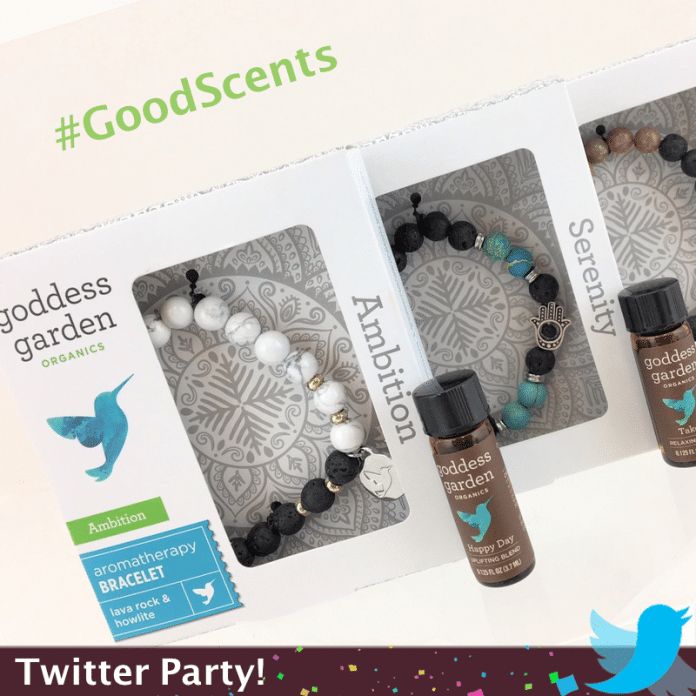 It's holiday time and you may be scrambling for some new gift ideas. Goddess Garden recently launched their essential oils and perfume line and they make perfect gifts for your friends, teachers, and yourself. We'll be sharing about why essential oils are better than the perfumes and scents in many personal care products.
Date: Tuesday December 5, 2017
Time: 1-2pm EST / 10-11am PST
Hashtag: #GoodScentsNo RSVP required!
Prizes: Six winners! Prizes will include Ambition Bracelet paired with Happy Day Bracelet Blend, Serenity Bracelet paired with Take 5 Bracelet Blend and Perseverance Bracelet paired with Grounding Bracelet Blend. Valued at $25.
Prizes are for US Only.
Be sure to follow your hosts before the event:
Check out Goddess Garden on the web: goddessgarden.com
Facebook: facebook.com/goddessgarden
Instagram: instagram.com/goddessgarden
Pinterest: pinterest.com/goddessgarden