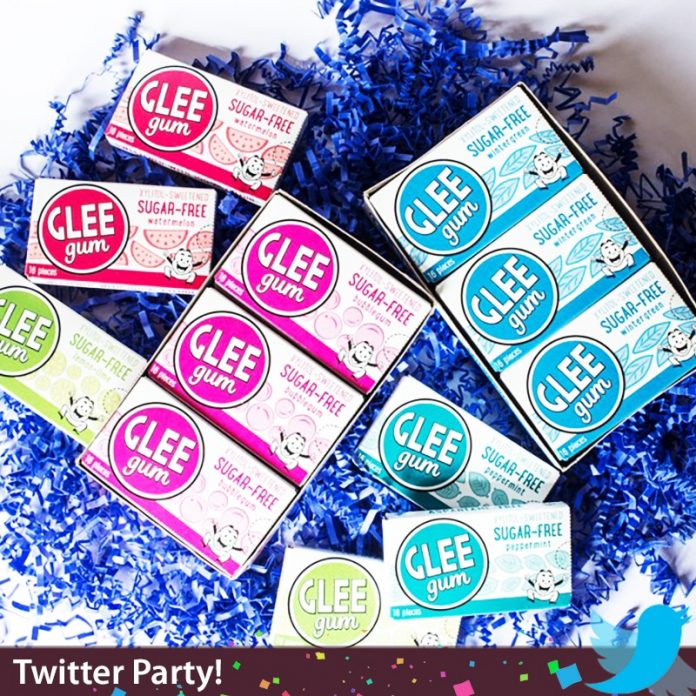 Conventional chewing gum is loaded with Scary Seven ingredients including artificial flavors, colors, and sweeteners. We were so excited to discover that Glee Gum offers a line of sugar-free gum, including two brand new flavors. Learn more about how even without sugar their gum tastes delicious. Plus there will be some pretty amazing prizes given away.
Date: Tuesday, August 15, 2017
Time: 1-2 pm EST
Hashtag: #ChewsGlee
No RSVP required!
Prizes: 1 case Sugar-Free Bubblegum Glee Gum (12 boxes)
+ 1 case Sugar-Free Wintergreen Glee Gum (12 boxes)
+ 2 boxes of each of the other Sugar-Free Glee flavors (Watermelon, Lemon-Lime, and Peppermint).
Total value = $29.90 (30 boxes of gum total)
Prizes are for US only.
Be sure to follow your hosts before the event:
Check out Glee Gum on the web: www.gleegum.com
Facebook: facebook.com/GleeGum
Twitter: twitter.com/gleegum
Instagram: instagram.com/glee.gum