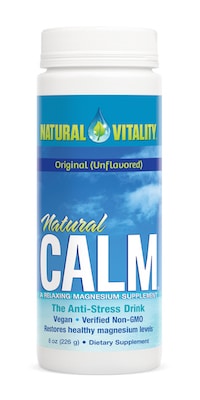 Stressed?! April is Stress Awareness Month and today with our sponsor, Natural Vitality we'll talk about some ideas to help you with the stress in your life.
An unfortunate consequence of high stress, is magnesium deficiency. Magnesium is key to many bodily functions like muscle function, energy production, and so much more.
Are you magnesium deficient? If you have symptoms like muscle cramps, insomnia or poor sleep quality, constipation, or low energy, you may be. Join us to learn some tips for managing stress and preventing magnesium deficiency. Plus there is a chance to WIN a prize!
Hashtag: #CalmLiving
No RSVP required!
Prizes: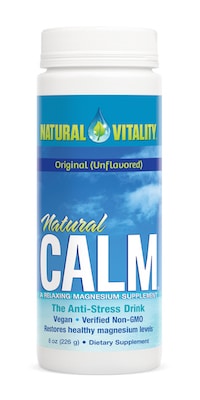 Six (6) prize of a 8-oz Natural Calm Original. Valued at $25 US.
Prizes are for U.S. Only.

Be sure to follow your hosts before the event:

Check out Natural Vitality on the web: naturalvitality.com
Facebook: www.facebook.com/NaturalVitalityLifeNutrified