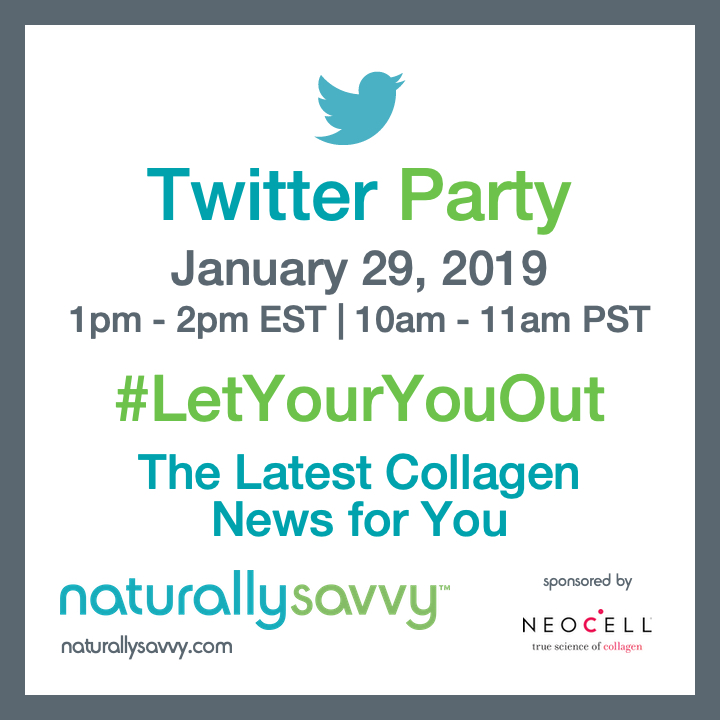 Beauty has a power source. You.
Inside of you is your own personal fountain of youth. A brilliance that is waiting just beneath the surface. It's your body's own collagen, and all you have to do is awaken it. NeoCell Health is the most trusted brand of collagen since 1998. So they know what it takes to illuminate your beauty from the inside out. And they have the science to back it up. They know there's more beauty within you. Because they see you differently. They look past the superficial. And they see beyond what others see. Others may tell you to conceal. To cover up. Or to mask. NeoCell believes you should do the exact opposite. They believe you should reveal more of who you are. You should activate your inner beauty, boost your collagen and amplify your brilliance. Because you – your unfiltered self – is truly beautiful.
It's time. Let your you out.
Join us to find out how during our Twitter Party. You'll learn about why collagen is so important and about the new products NeoCell has created this year. See you there.
Date: January 29, 2019
Time: 1 – 2 PM EST | 10 – 11 AM PST
Hashtag: #LetYourYouOut
No RSVP needed however, we'd love to know if you'll be able to join us by commenting below.
Prizes: 1 tub of NEW NeoCell Collagen Protein Peptides valued at $39.95.
Prizes are only available in the U.S.
Be sure to follow your hosts before the event:
@NeoCellHealth
@NaturallySavvy
@AndreaDonsky
Check out NeoCell Health on the web: neocell.com
Facebook: facebook.com/NeoCellCollagen
Instagram: instagram.com/neocell
Pinterest: pinterest.com/neocell