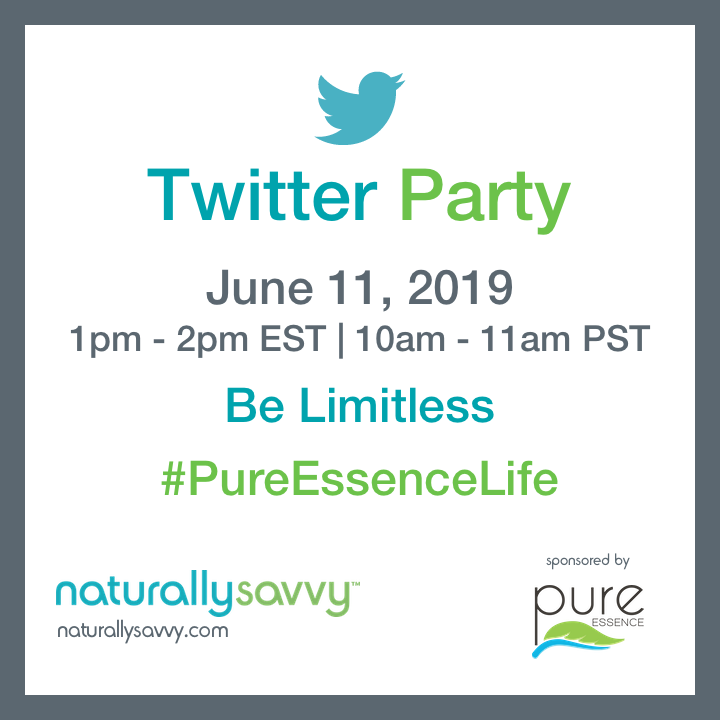 Tired and stressed? Join us with Pure Essence for an amazing Twitter Party where we will chat about how to boost your energy naturally and how stress may be leading to an important nutrient deficiency. We'll be learning a lot and giving away some prizes, too. You'll definitely want to join us.
You don't need to RSVP, however, we would love to hear from you in the comments below if you plan to be there. Simply follow along with the hashtag #PureEssenceLife to participate.
We look forward to seeing you on Tuesday!
Date: June 11, 2019
Time: 1 – 2 PM EST | 10 – 11 AM PST
Hashtag: #PureEssenceLife
Check out the amazing prizes!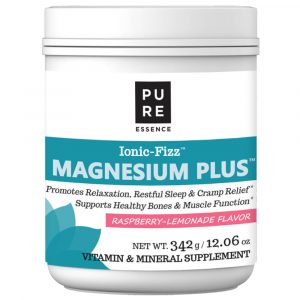 The prize for six lucky winners is valued at $25 and is a full sized Ionic Fizz ™ Magnesium Plus.
Prizes are only available in the U.S.
Be sure to follow your hosts before the event:
@PureEssenceLabs
@NaturallySavvy
@AndreaDonsky
Be sure to follow Pure Essence everywhere on the web:
https://www.instagram.com/pureessencelabs/
https://twitter.com/pureessencelabs
https://www.facebook.com/PureEssenceLabs
Sign up for our newsletter to always be informed about Twitter Parties, events and giveaways.