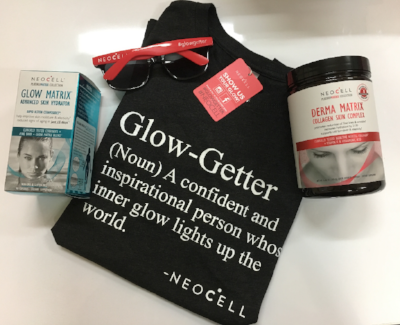 We're talking about beauty from within. Collagen is everywhere in our bodies and after the age of 25 collagen production slows at a rate of 1.5% per year. As collagen production slows, collagen ?bers in the body become brittle and begin to break down resulting in many of the tell-tale signs of aging such as loose skin and wrinkles along with joint pain and reduced range of motion. But it's not all doom and gloom. You can take control and supplement with products from our sponsor NeoCell. Be prepared for the complements.
Join Naturally Savvy and NeoCell as we discuss how to increase the body's natural collagen production and just what makes NeoCell a world leader in collagen supplementation. Plus, you'll have a chance to WIN a prize from NeoCell!
Date: Tuesday, January 17, 2017
Time: 1-2 pm EST
Hashtag: #GlowGettersNo RSVP required!
Prizes: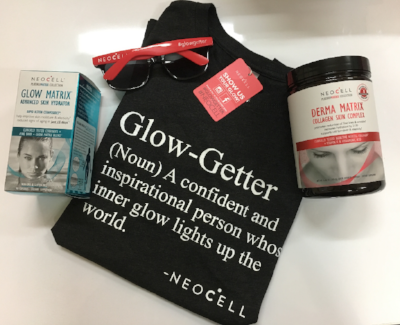 Six (6) winners will win this great prize worth over $50 from NeoCell!
(The prize contains Derma Matrix, Glow Matrix, Glow-Getter Shirt and Sunglasses.)
Prizes are for US Only.
Be sure to follow your hosts before the event:
Check out NeoCell on the web: neocell.com
Facebook: facebook.com/NeoCellCollagen
Twitter: twitter.com/NeoCellHealth