Welcome to Naturally Savvy!
As you may already know, obesity rates across North America are skyrocketing. Our food supply is becoming increasingly polluted with chemical additives such as high fructose corn syrup (not to be confused with fructose or corn syrup), food coloring, artificial flavors, MSG (monosodium glutamate), preservatives, artificial sweeteners, and trans fats.
With so much confusion online it is hard to know who to trust for honest information. That is why we created NaturallySavvy.com—to provide you with a safe and reliable environment where you can check out the latest news on healthy living—always without judgement. Whether you are new to healthy living or a seasoned healthy living veteran, NaturallySavvy.com is the place for you.
At Naturally Savvy, our main focus is inspiring you to make healthier choices
We cover hot topics related to all things healthy living and answer questions you may have about living a healthy lifestyle (for example, do you have a vitamin D deficiency?). Looking for healthy recipes? We have them. Looking for gluten free recipes? Yup, we have those too. If prompted, could you answer the question "What is organic?" in 20 words or less? Fret not, we can help you with the answer.
We believe in eating organic (as much as possible), whole foods and learning how to integrate nutrition into our everyday living. We also love to discuss detoxification (how to detox), enemas (how to enema), nutritional supplements (which brands do we recommend), low blood sugar (also known as hypoglycemia), and our all time favorite topic: digestion.
We also believe in clean beauty and encourage you to use organic feminine hygiene products. If you haven't see our "Pads on Fire" video yet, you can watch it here (Warning: It's eye opening!).
Since I'm a Holistic Nutritionist, and so are many of our writers, you can imagine how much we love to eat! Our recipe section is chock full of delicious, wholesome, nutritious recipes including both cooked and raw foods, and there are even recipes for juicing. Whether you have food allergies, food intolerances, or you are celiac, our recipes can easily be altered to include gluten free, dairy free, peanut free, or nut free alternatives.
So we invite you to grab a cup of green or herbal tea, relax, and read away! We hope you enjoy hanging out on our website as much as we do.
If you have any comments or questions, or you simply drop us a line just to say 'hey', please use the contact us page. We would love to hear from you. If you would rather email us, please send your note to: info (at) naturallysavvy (dot) com.
In good health!
~ Andrea Donsky, Founder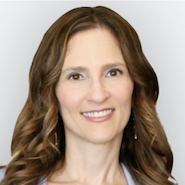 Andrea Donsky
Hi. I'm Andrea. I'm an Entrepreneur, Author, Health & Wellness TV Expert, Radio Host, and speaker for all things healthy living.
I'm also a Nutritionist… but I'm not like any other Nutritionist you have ever met. I won't tell you to eat carrots when you are craving chocolate. But I will tell you to make healthier choices whenever possible by reading and understanding food labels.
My goal is to inspire people to make better choices by avoiding unnecessary additives in our food, which I like to refer to as The Scary 7.
My background combines my expertise as both a Registered Holistic Nutritionist and an Entrepreneur to educate people on living a healthy lifestyle through the creation of my two businesses, three books, hundreds of articles, videos, speeches, and media appearances.
I co-host Naturally Savvy Radio on RadioMD.com, a weekly podcast that reaches tens of thousands.
I appear regularly as a Healthy Living Expert on TV and radio across North America. My segments have aired on every major network including NBC, ABC, CBS, Fox, Univision, WGN, Better TV, City TV, CTV, CBC, and Global. I'm a regular on Cityline, Breakfast Television, Windy City Live, as well as many other TV stations across Canada and the US.
I have written and been interviewed for a variety of magazines and newspapers such as Health, Shape, Newsday, Women's Day, Men's Fitness, The Chicago Tribune, The Financial Post, Los Angeles Times, and online at the Huffington Post, The Examiner, Reader's Digest, National Post, MariaShriver.com, Toronto Star, Wellness.com, Canoe, Cafe Mom, and The Food Network.
I have done more than 250 media appearances to date, and I have reached tens of millions of people with my inspiring messages to live your healthiest life.
I founded Naturally Savvy in 2007, a website with unique content dedicated to healthy living. The site is packed with helpful news, tips, recipes and videos. To make it easier for people to make the right choices for their families, the site also vets healthier product options.
Among my numerous publications, I co-authored Unjunk your Junk Food published by Simon and Schuster, a book that journalist, author and mother Maria Shriver and Alan Arkin endorsed. I also co-authored two e-books entitled Label Lessons: Your Guide To A Healthy Shopping Cart, and Label Lessons: Unjunk Your Kid's Lunch Box.
I'm a passionate person, and I love to share my knowledge through TV, radio, speaking, and hosting and moderating panels to encourage discussions and conversations about healthy living.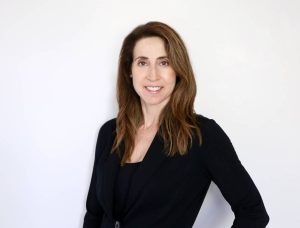 Randy Boyer
Randy Boyer is the Co-Founder of The Healthy Shopper Inc. and Naturally Savvy Media, a trusted source for information about all things natural and organic.
Randy has always been an advocate for healthy living, integrating fitness and healthy eating into her life. Her natural and organic lifestyle began when she met Andrea more than ten years ago. With a unique idea and a strong marketing background, they began The Healthy Shopper Inc., the only coupon book in Canada for natural and organic products. Combining brand loyalty and a core of supporting retailers, consumers across Canada follow them and look for their coupon book year after year. With 190,000 copies distributed annually through more than 400 health food stores, The Healthy Shopper coupon book is a staple in thousands of homes across the country.
Following eight years of working in the natural and organic industry, their product knowledge grew, and thus Naturally Savvy was born – a user-friendly, informative website educating and promoting a natural and organic lifestyle.
A recognized expert in the industry, Randy has made dozens of radio and television appearances, as well as health-inspiring messaging through mass media magazines and consumer shows promoting her belief that eating natural and organic, regular exercise, and living a healthy lifestyle, is truly the road to good health.
Today she has added healthy aging in perimenopause, menopause and beyond to her roster with Morphus, a company dedicated to reimagining menopause with education, community, and supplements to support women in this phase of life.