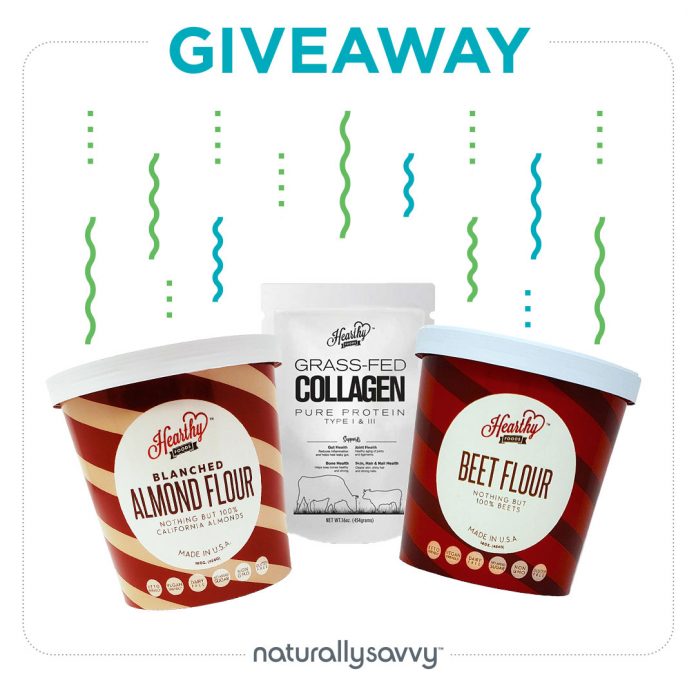 We love bringing you brands that are doing phenomenal things with food and supplements and Hearthy Foods is no exception. They have alternative gluten-free flours that are almost every color of the rainbow and grass-fed collagen that is Hallal.
In this giveaway, we have included almond flour, beet flour, and collagen. Almond flour (a fantastic substitute for wheat flour) is more commonly found however, you may be wondering about beet. Beet flour has a fantastic taste profile and vibrant color that can bring baking and cooking to life! It's made from beets that are dried and become a wonderful flour that can add sweetness to a recipe without any sugar. You can use it in soups to thicken them or in smoothies. Another great use is making homemade fruit and veggie leather. Learn more about it here.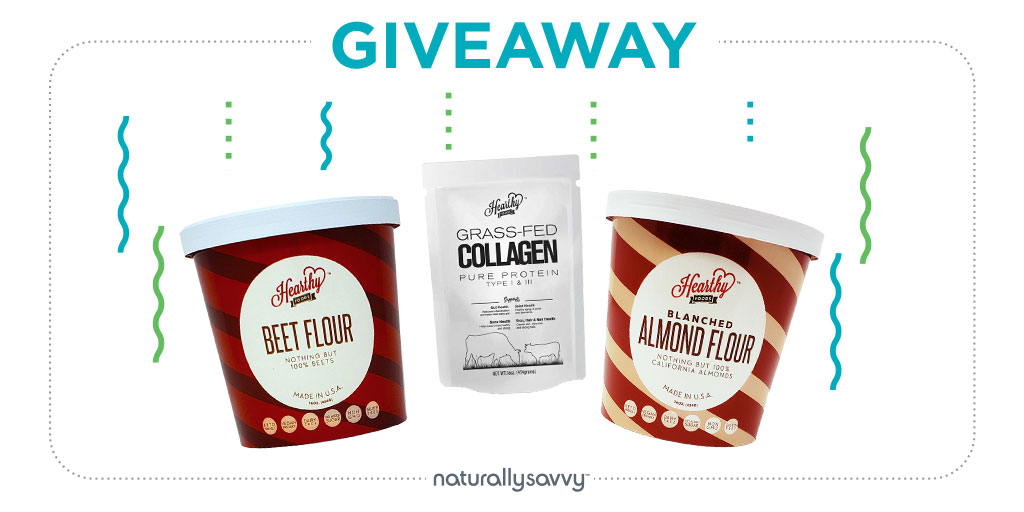 Collagen is a favorite of ours because it is the most widely found protein in our bodies and it holds us together, our skin, our nails, our hair, plus it is great for our joints bones and so much more.
This giveaway is now closed. Congratulations to our winners:
Anthony R.
Janet D.
Elizabeth G.
Stay tuned for more giveaways in the future.
Each of the three prizes contains Almond flour, Beet flour, and Grass-Fed Collagen Powder (valued at $67). To learn more about Hearthy Foods and for a lot of recipes follow them on Instagram.
---
By entering this giveaway you are opting into the email lists for Naturally Savvy and Hearthy Foods. You may opt-out at any time.
The giveaway runs from November 19 – November 30, 2020.
Open to the US only. Each prize is valued at $67 US.
Rules and Regulations
Privacy Policy