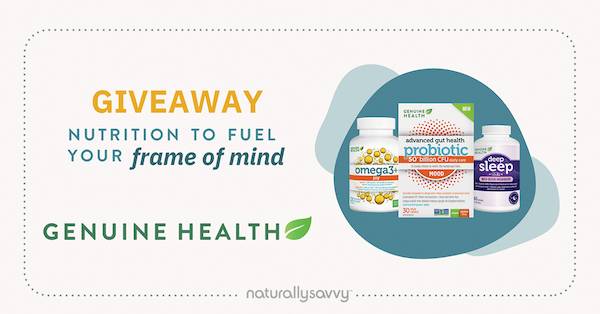 We're coming around to the end of the year, and often we find ourselves reflecting on the past year and what we envision for ourselves in the coming year. Our mental outlook or mindset can affect how we perceive the past year (positively or negatively) and the way we think about the year to come. Focusing on positive thoughts can be really hard sometimes, we get that. There are ways we can support our mental health through lifestyle choices and nutrition, and supplements can help, too.
We've teamed up with Genuine Health for this Mindset Matters Giveaway. Each of our three winners will take home a great prize that includes: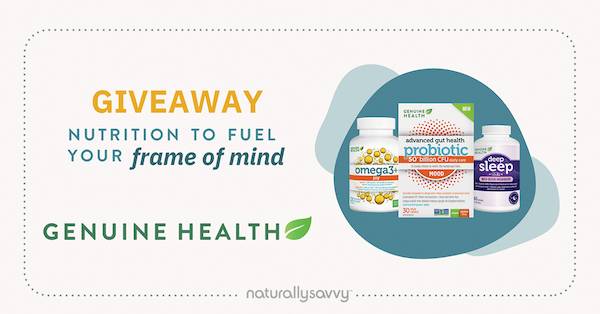 Each prize is worth $102 USD/$122 CAD.
This giveaway is now closed. Be sure to sign up for our newsletter to find out when we have new giveaways going. We'll be announcing the winners from this one shortly.
By entering the giveaway, you are opting to receive emails from Naturally Savvy and Genuine Health. You may opt-out anytime. The giveaway is open to the US and Canada. One entry per person. The giveaway runs from November 24 – December 5, 2022. Winners will be announced after the giveaway ends.
Giveaway Rules and Regulations
Privacy Policy