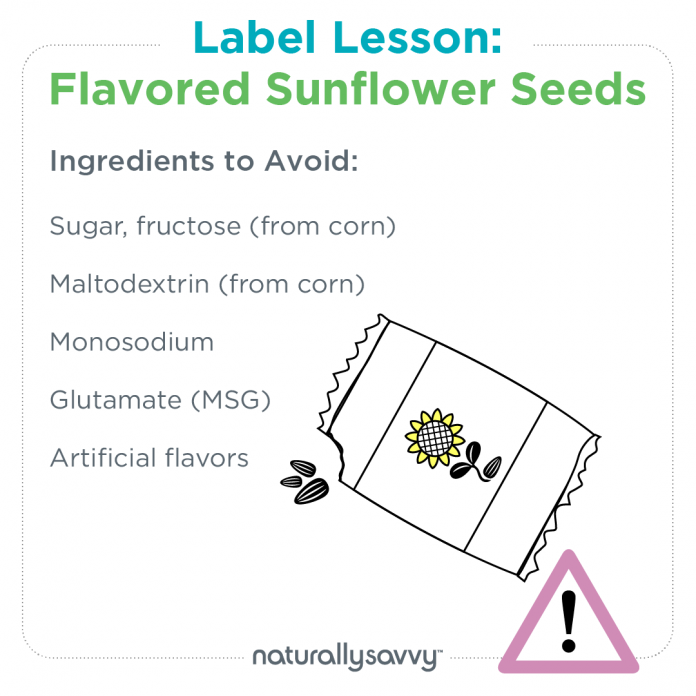 If you have kids who play baseball, they've likely asked you to buy them, Spitz. Although sunflower seeds are rich in vitamin E and selenium, these health benefits could be negated by ingredients like sugar, fructose (from corn), and artificial flavors.
It's easy to roast your own sunflower seeds and have fun with flavoring them with any spices you have on hand like dill, pepper, or sea salt.
Directions for Flavored Sunflower Seeds
Place 2 quarts water with ½ cup of sea or Himalayan salt in a saucepan.
Add one cup of sunflower seeds to the water and salt.
Bring water to a boil, then turn down to simmer. Simmer 1 to 1 1/2 hours.
Drain the seeds and allow them to dry. You can add your own herbs or spices.
Preheat oven to 325 degrees.
Spread seeds on a cookie sheet & bake for 25 to 30 minutes moving them frequently.
Remove from oven when seeds are slightly browned & fragrant. Allow them to cool and place in an air-tight container.
Enjoy.
More Label Lessons