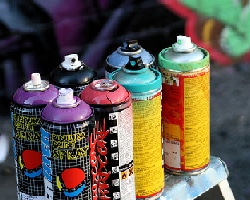 If you're interested in a healthy, green living space, you've probably heard the term volatile organic compounds, or VOCs for short. Chances are you know it's not good, but beyond that, many people are in the dark. So what exactly are these VOCs?
VOCs are chemicals that are emitted from solids and liquids. All solids and liquids that include VOCs also include a carbon chain, as any substance containing carbon is called an organic. While some carbon-containing products are relatively inert, or stable, others are highly volatile, meaning they can break down into different substances and chemicals quite easily.
Click here to read our full article at Planet Green.