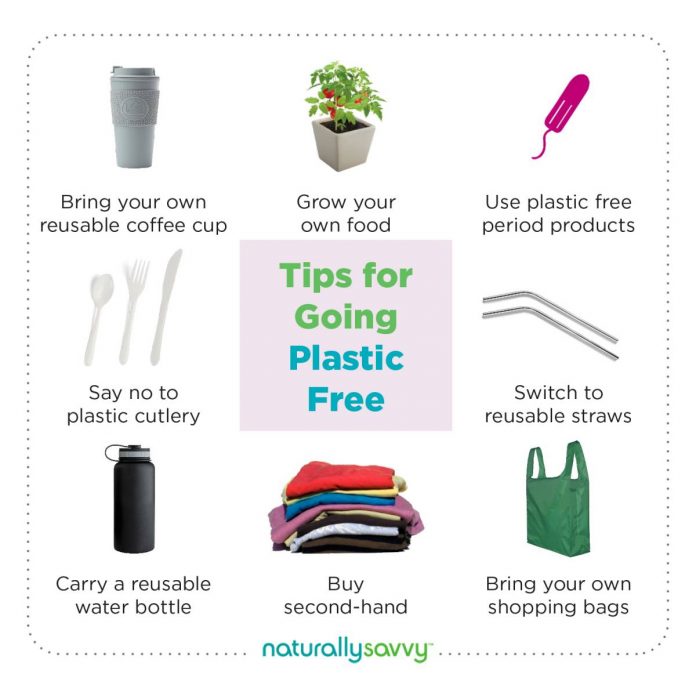 Does going plastic-free sound like an impossible feat? It's become clear that we cannot recycle our way out of the plastic pollution that plagues our planet. Although more effective and productive ways to recycle are one way to help solve the plastic pollution problem, another huge part of the solution is an overall reduction of use.
As the alternative medicine advocate and author Deepak Chopra says, "Every great change is preceded by chaos." That chaos is upon us, and what also is here is an extraordinary opportunity to wrestle it to the ground. One way to do it is to celebrate and take part in Plastic Free July.
Read about living plastic-free as much as possible
What is Plastic Free July?
Plastic Free July is a worldwide event that is inviting individuals, companies (like Natracare), nonprofits, and other organizations everywhere to become aware of the plastic items they use in their everyday lives and pledge to refuse to use single-use plastics. When you refuse to use these polluting plastics, you help to keep them out of the oceans and other waterways, landfills, and even our food and reduce the toxic pollutants they contribute to our water, air, and soil. Instead, you can switch to viable, reliable, enduring, and eco-friendly alternatives. (See tips at the end of this article.)
Note that the emphasis of Plastic Free July is on single-use plastics. After all, going completely plastic-free would be virtually impossible (at the moment!), since most of the products we use every day contain some plastic or are only available in plastic packaging. The average car, for example, contains about 50 percent plastic. Computers, cell phones, clothing, furniture, toys, carpeting…the list is endless!
However, once you become aware of the scores of single-use plastic items that we throw away every day, you can take back your power and make a change. Are you and your family ready to give it a try?
Single-use plastic products
Many of us can name the most obvious single-use plastic products. At the top of the list are plastic single-use water bottles and plastic grocery bags, but they are also joined by to-go cups that are handed out by restaurants and coffee shops, as well as plastic straws. Toss plastic utensils, plastic wrap, plastic take-out containers, and six-pack rings into the mix, and you have an overwhelming plastic problem.
But there are also other single-use plastic items that are less obvious. Be sure to add these hidden plastic products to your list of things to consciously reduce or eliminate from your life.
Read about 5 places plastic is hiding in your home
Common Single Use Plastic Products
Period products
Among the more insidious single-use plastic products on the market are sanitary pads and tampons. It's estimated that a woman who uses these products throws away about 11,000 over her lifetime. That's for just one woman!
An alternative is to choose organic plastic-free tampons and sanitary pads. While organic cotton tampons are biodegradable, plastic applicators, packaging, and wrapping are not biodegradable. If you want to use tampons that have applicators, chose those made of cardboard.
Conventional sanitary pads consist of up to 90 percent plastic, fragrances, and dyes. Instead, you can choose plastic-free, organic pads that are biodegradable and safe for sensitive skin.
Chewing gum
Most chewing gum contains non-digestible ingredients, one of which is polyvinyl acetate, which is used to make glue. Your best bet? Don't chew gum or choose a plastic-free product, such as Glee Gum.
Teabags
Teabags typically contain about 30 percent plastic, which is found in the net that holds the tea. Your best bet? Use loose tea and a tea ball or choose a tea from a company whose bags are composable like Bigelow Tea.
Sea salt
Nanoparticles of plastic are being found in sea salt. One study of 39 table sea salt brands found that 36 of them contained microplastics. You can avoid sea salt or choose brands that do not come from Asia, as those are especially high in microplastics or choosing Himalayan salt.
Wipes
Cleansing wipes may not sound so clean when you learn they are typically made of cotton woven with polyester (plastic). These wipes never should be flushed down the toilet, yet many of them are and they pose an environmental hazard as well as clog drains and sewers. Your best bet? Use plastic-free, 100% cotton or 100% paper wipes.
Maternity and nursing pads
Traditional maternity and nursing pads contain plastic as well as irritating absorbents and dyes. Your best bet? Plastic-free, organic cotton pads that honor your sensitive skin and contain no perfumes or dyes.
Paper packaging
Is that packaging all paper or does it have a shiny coating? Lots of paper packaging is a wolf in sheep's clothing—the outside is paper while the lining is plastic. Result? Exposure to plastic, plastic pollution, and non-recyclable paper. Three strikes and it's out! Check before you make your purchase.
Tips on how to go plastic-free
First of all, join millions of others around the world as we go plastic-free in July! You could go it alone, but why not involve your family members, friends, coworkers, neighbors, community members, and area businesses and lawmakers!
Here are a few more tips on how to go plastic-free in July…and every month!
Plastic-free personal care items
These items typically come in plastic bottles or containers: deodorant, shampoo, conditioner, body lotions, body wash, toothpaste, etc. Why not save money as well as reduce plastic pollution and have healthier personal care products by making your own? Learn how to here.
Reduce plastic water bottles use
Just say no and carry your own stainless steel or other plastic-free reusable bottles with you. Refill it with filtered water and go!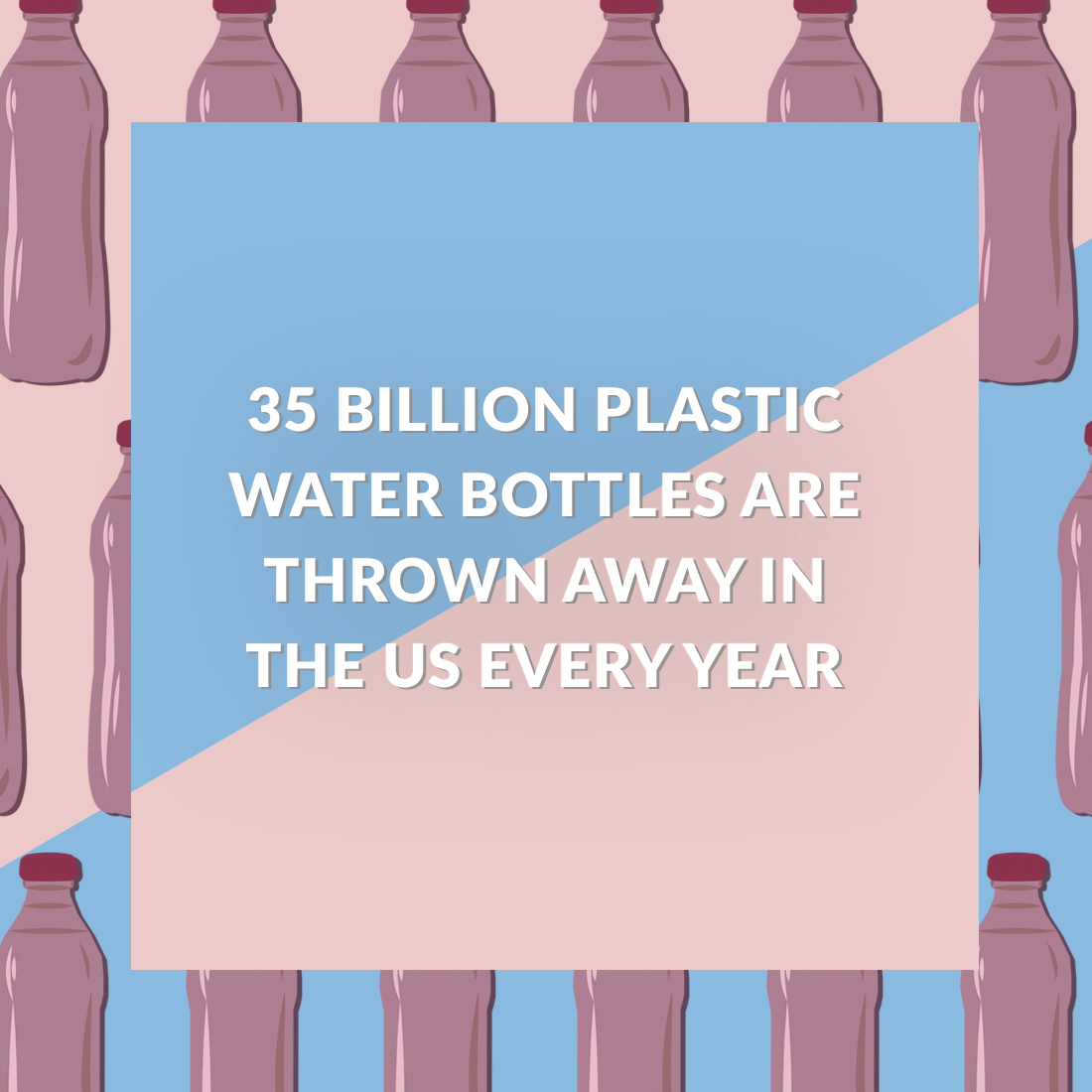 Bring your own grocery bags
Say goodbye plastic bags, grab yourself a few cloth or net bags, and you're ready to roll! Keep them in your car, near the front door, in your purse, and in your office so they'll always be available.
Say no to plastic straws
Although there are some people who need to use a straw for medical reasons, most of us don't have a need for them at all. If you must use a straw, choose paper or bring along your own reusable (and collapsible!) straw.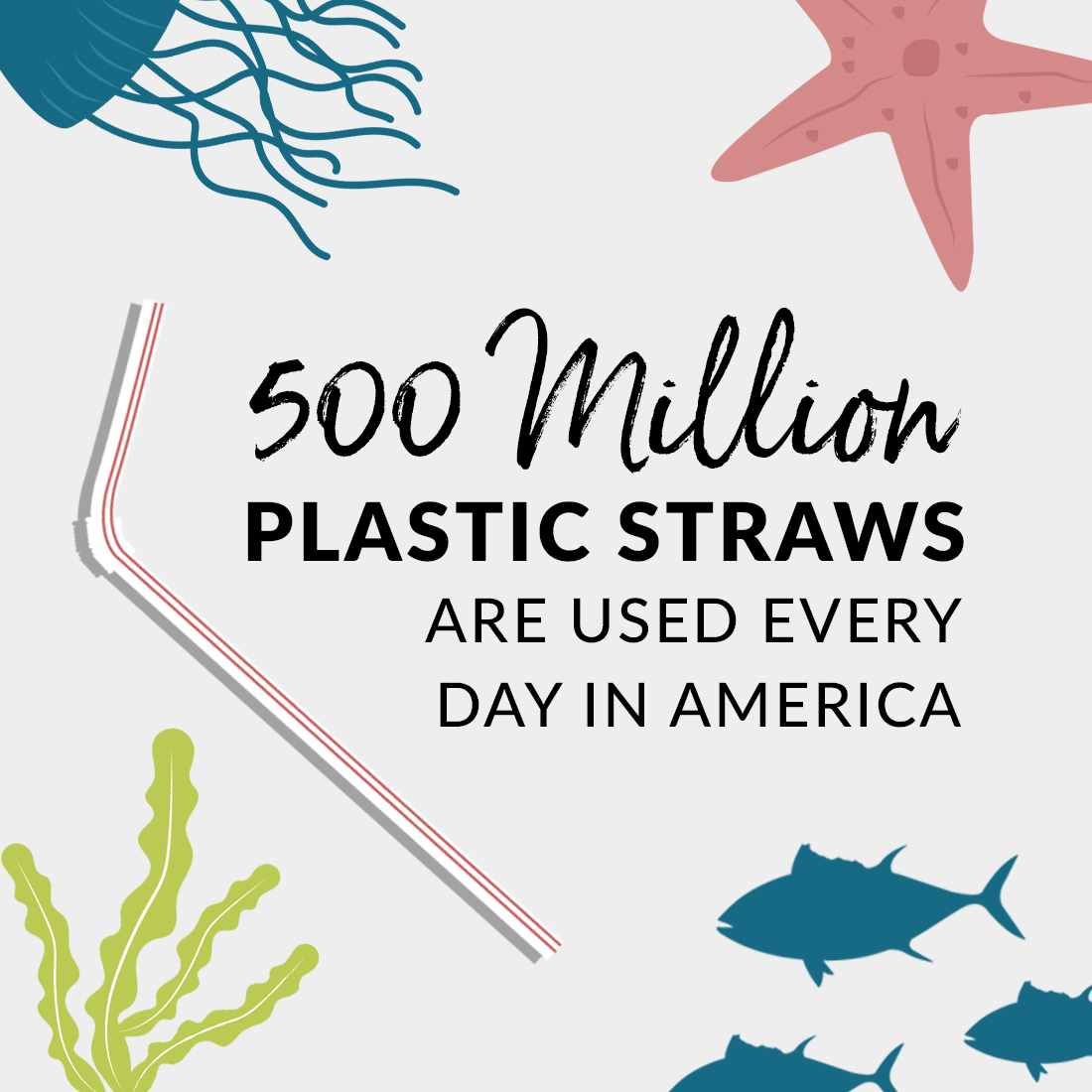 Bring your own to-go cups
Quite simply, bring your own cup from home. If you are concerned about space, there are collapsible cups that are suitable for both hot and cold beverages.
Left-over and take-out containers
Bring your own sustainable containers from home rather than those provided by restaurants.
Use an alternative to plastic cutlery
Among the items you should carry in your car is a small container of metal cutlery. It's also wise to accumulate low-cost metal spoons, knives, and forks to keep on hand for parties and other occasions instead of using plastic. Doesn't it drive you crazy when the fork tines break or the handle snaps off! You can avoid that!
Q-tips and cotton buds
The main reason people use cotton buds is to clean their ears, which is exactly what you should not be using them for! The phrase "don't stick anything in your ear smaller than your elbow" is not just a cute saying! In other words, ban cotton buds from your life. If you really believe you can't live without them, there are bamboo cotton buds.
Here's a final tip: keep a plastic-free kit in your car
You can repurpose a plastic tote, small overnight bag or gym bag, or knapsack, or a big cloth bag. Inside keep extra net and cloth grocery bags, metal utensils, several reusable cups and plates, and reusable take-out containers. Always be prepared!
Bottom line
We need to get a tight rein on our plastic problem, not only for the environment but for our health as well. Pledge to join the Plastic Free July movement and make it an everyday event!
DISCLAIMER: This article contains affiliate links, which means that if you click on one of the product links, Naturally Savvy will receive a small commission so we can keep pumping out amazing articles like this one. Thank you so much for your support!

Sources
Thorpe JR. Tampon disposal and other period habits impact the environment in some scary ways.

Bustle

2018 Apr 25