Natural Fragrances to Scent Your Home this Holiday Season
You can smell the holiday season coming even before it arrives. Whether it's the crisp scent of a fresh breeze on a chilly winter morning, the wafting fragrance of fresh-cut pine trees and the delicious aroma of healthy holiday cookies, this time of year is as fragrant as it is are festive.
There are many crafty companies out there manufacturing truckloads of scented candles, air fresheners and scented oils to make the most of our holiday scent wish lists. Of course, just like any other industry, these companies are riding the holiday marketing bandwagon by promising us that if we plug something in, light something up, or use a can of their spray stuff, our homes will actually smell like Christmas.
Everyone loves that moment when you walk into a house that smells just like freshly-baked gingerbread cookies, especially when it masks the pet odors and the smell coming from the organic disposal container. But what price are we paying just to have a nose as happy as Rudolph's?
Read more about air fresheners and your health
These commercial products are simply meant to mask odors, using a veritable cornucopia of chemicals and synthetic materials to do so. For those of us who take a more holistic approach to living, it quickly becomes clear that the proper course of action is to remove the root of our odor problems rather than applying a temporary Band-aid solution to cover up the bad smells.
I still get a kick out of seeing commercials where people walk into a home and 'follow their nose' to the tempting scent. Little do they know what they are actually smelling! A 2007 study by the National Resource Defense Council found that chemicals such as phthalates, limonene, volatile organic compounds (such as benzene and formaldehyde) are all key ingredients in many scented products. Unfortunately, regardless of how many pictures of flowers and meadows appear on the containers of these products, these chemicals are easily absorbed by our skin and air passageways[1] and can cause some serious health problems.
Phthalates are known to affect male reproductive hormones, cause birth defects and are a contributor to asthma as well as other allergic symptoms[2]. We are exposed to about 5 varieties of these per day[3] through scented products. Limonene is a known allergen that is found in many scented products because it creates an artificial citrus scent. For those with allergies, stay away. This chemical will almost certainly trigger some sort of undesirable reaction, be it a rash, asthma attack or some other allergic reaction[4]. VOCs including benzene and formaldehyde -- we have all heard about these. Both are known to cause cancers. Exposure to benzene is known to cause leukemia and formaldehyde is known to cause a host of cancer and related troubles to our respiratory systems[5].
Knowing these chemicals are lurking behind those pretty pictures, do you think you'll be running out to buy a scented candle or a plug-in product any time soon? If you want your home to smell like the holidays but would rather avoid the chemical warfare that can come along with it, give these tricks a try for a truly clean and fresh-smelling home with holiday flare.
Read more about the many uses for essential oils
There's no need for chemicals to get your home smelling like the holidays, so give natural scents a try
Sources: [1-5] National Resources Defense Counsel, "Cleaning the Air: Hidden Hazards of Air Fresheners". [6,7] Deirdre Imus, Green This! Volume 1: Greening Your Cleaning
, 2007.
---
About the Author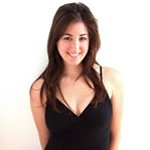 Melissa is passionate about making living environments cleaner and greener. She has been featured in newspapers and televisions shows. Melissa has even been featured as an expert in eco-friendly cleaning tips and techniques in interviews and speaking engagements. Melissa is the owner and operator of Clean My Space, which focuses on cleaning condo suites for busy urbanites. Melissa's clients and staff are encouraged to use green cleaning products and techniques whenever possible and she is always researching new products and techniques to share with readers.