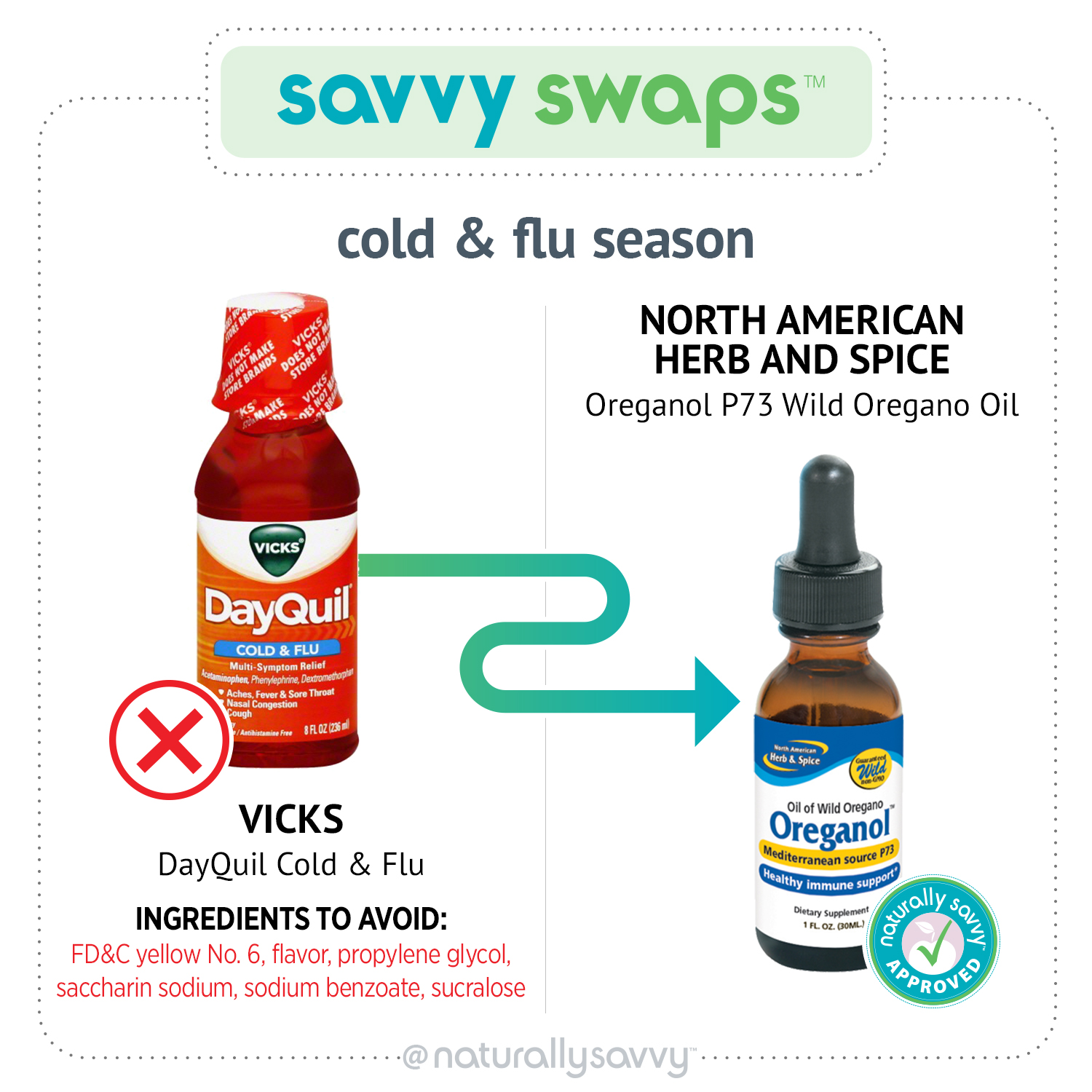 We created our Savvy Swaps to help you learn how to read labels and be aware of the ingredients we would prefer not to ingest. There are many conventional products on the market to help you deal with the symptoms of colds and flu. For our families and ourselves, we take a more natural approach. And who doesn't want relief?!
Conventional cold and flu formulas contain what we call the Scary Seven ingredients, including artificial colors, flavors, and artificial sweeteners. Instead of an over the counter medication formula with potentially harmful ingredients, choose an immune booster like North American Herb & Spice's Oreganol for it's anti-bacterial, anti-viral, anti-fungal, and antioxidant benefits instead. Immune boosters help prevent colds and flu in the first place however if you do pick up germs a product like this can help you get better quicker. A real win-win.
See more Savvy Swaps here.
Read this next:
Oil of Oregano: More Than a Cold Remedy
7 Supplements to Get You & Your Family Through Cold & Flu Season
8 Immune System Boosting Foods
Sign up for our newsletter to receive all of our health tips and news to your inbox: