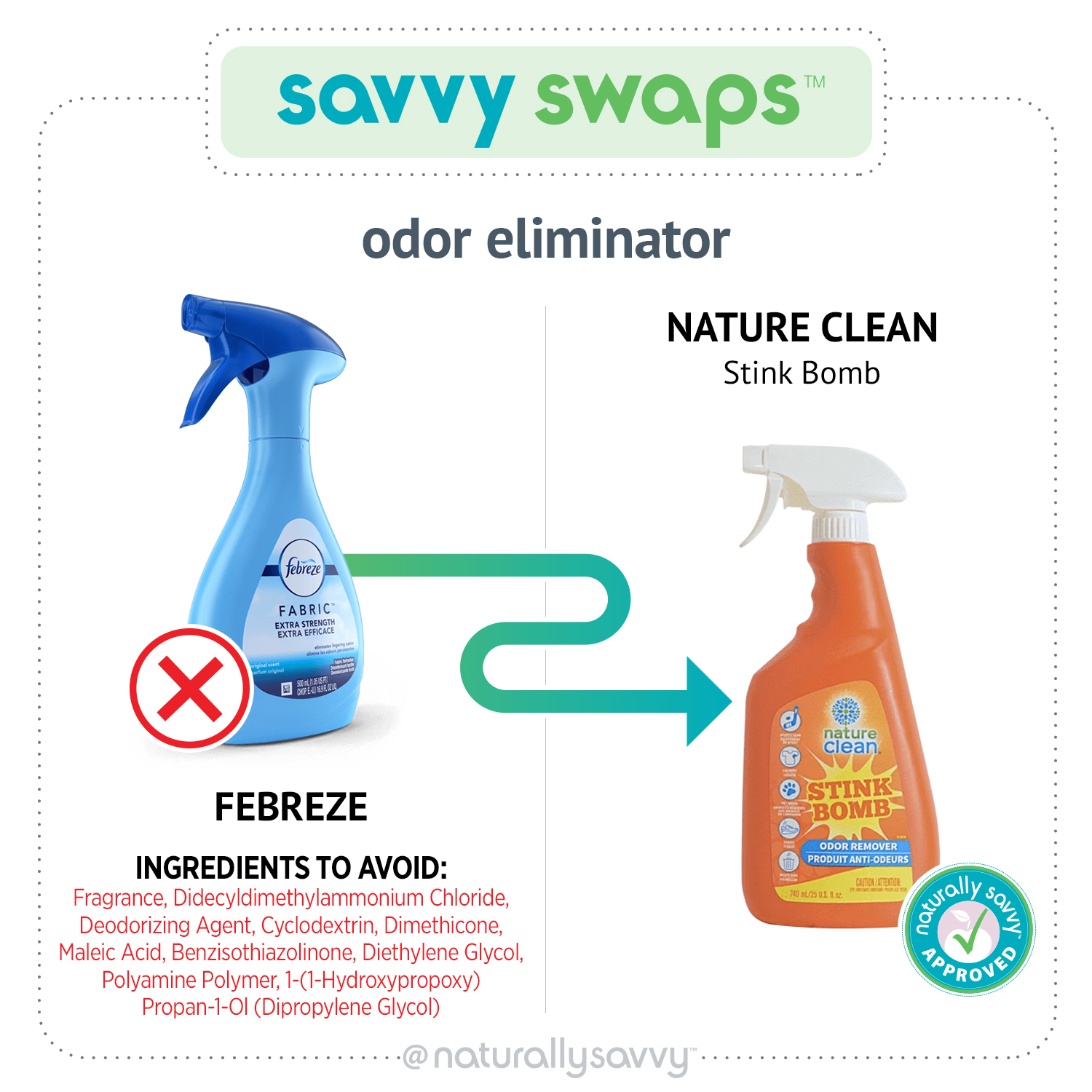 We've got an amazing product to help you eliminate odors! If you are expecting guests, have an issue with pet odors, or a smelly gym bag then look no further than Nature Clean Stink Bombs. Conventional air fresheners, candles, and odor eliminators have artificial fragrances that mask odors or toxic chemicals that we aren't even sure how to pronounce.
We checked the EWG database and found this product can trigger asthma and respiratory issues as well as skin reactions.
Stink Bombs offer a healthy alternative that destroys odors and smells. They have two formulations, a spray for laundry, fabrics, and hard surfaces and pods for the laundry. You can use them in your home, your car, your shoes or your son's smelly hockey bag. We ❤️ this product.
Read more tips on eliminating odors naturally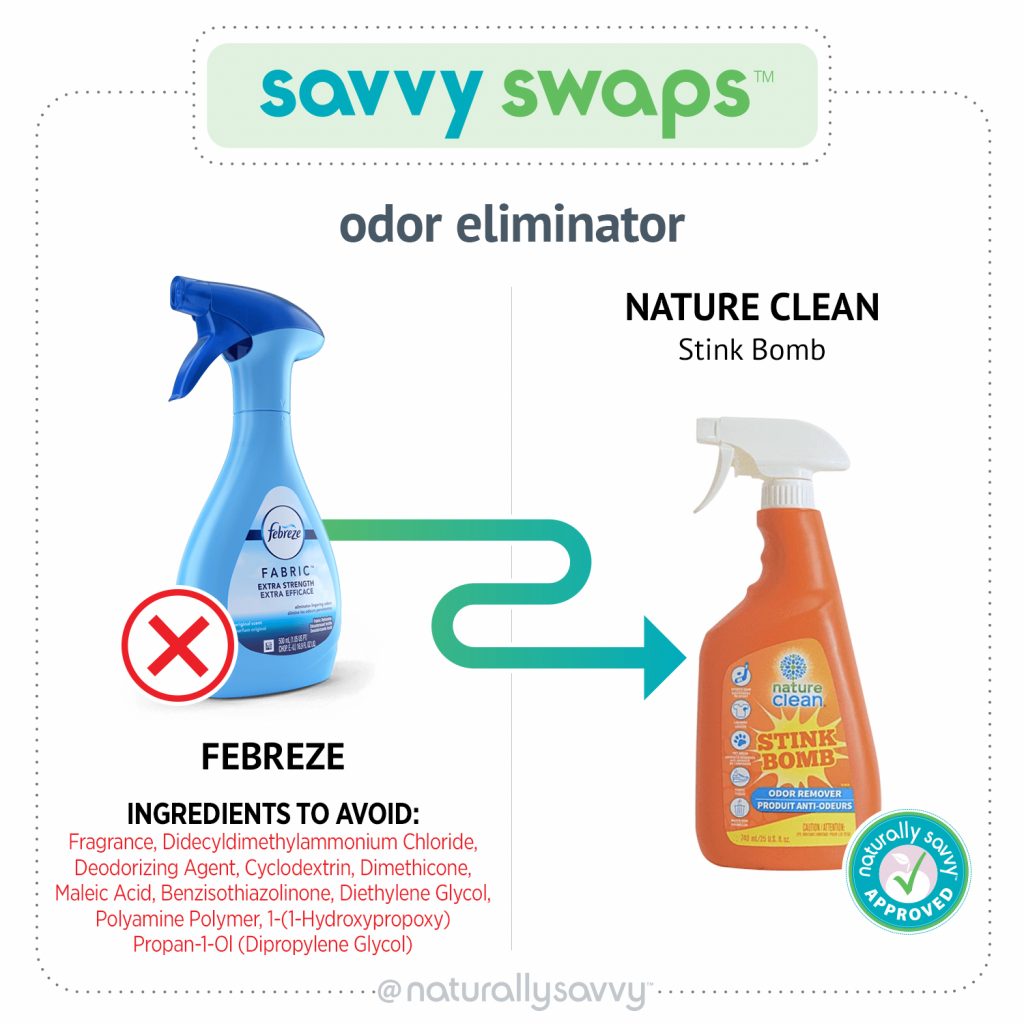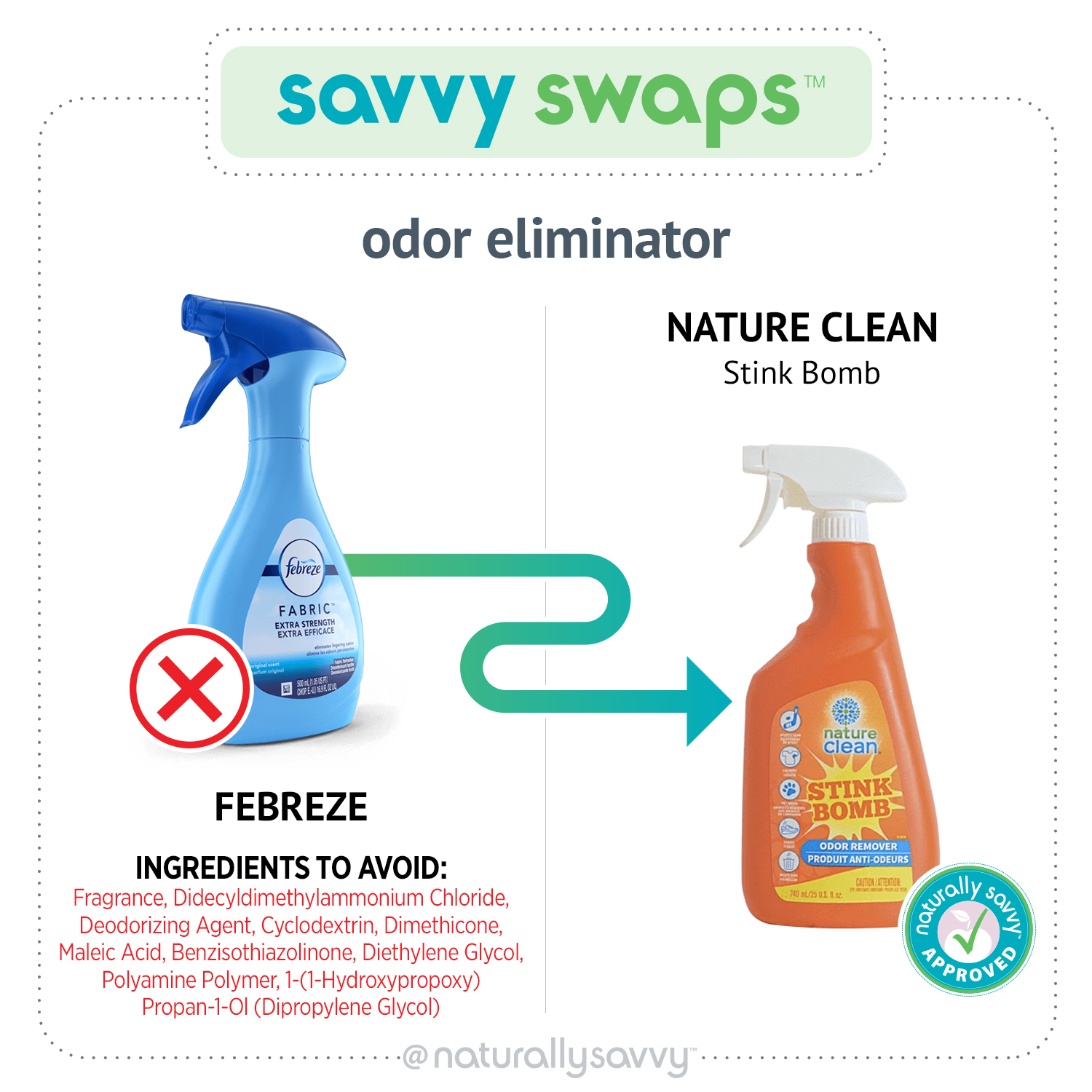 Be sure to subscribe to our newsletter to receive healthier recommendations to your inbox.