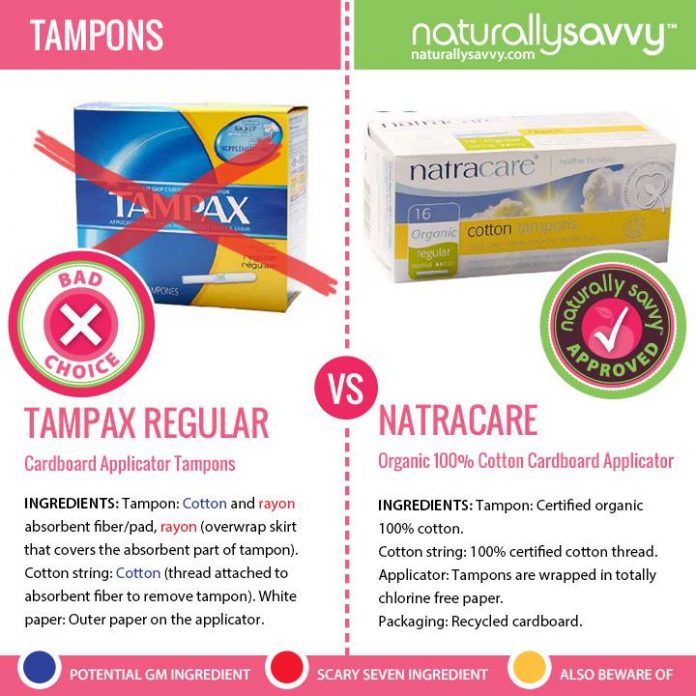 Did you know that feminine hygiene companies don't have to fully disclose the ingredients of their tampons and pads on their packaging? That's because they are considered to be "medical devices."
Tampons and pads with odor neutralizers and other artificial fragrances are nothing short of a chemical soup laced with artificial colors, polyester, adhesives, polyethylene (PET), polypropylene, and propylene glycol (PEG), contaminants linked to hormone disruption, cancer, birth defects, dryness, and infertility.
However, we don't know for sure if they are present, because companies are not required to disclose the ingredients in their products!
See what happens when we light two brands of sanitary pads on fire. The results are shocking!
Click here to watch the video.
Join Andrea Donsky and the Naturally Savvy team in putting an end to this breach of public trust by signing our petition to Procter & Gamble, one of the largest producers of feminine hygiene products, urging them to tell us what's in their sanitary pads and tampons.
See more Alternagraphics here.