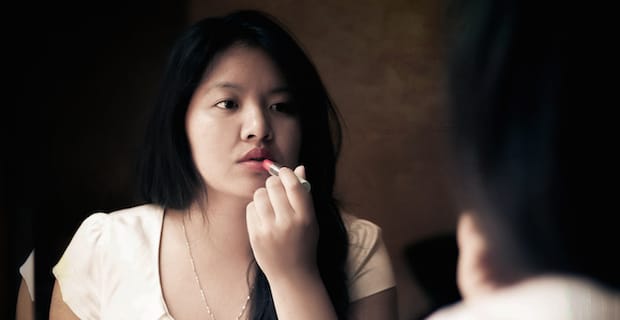 On one of my recent gift shopping expeditions, I picked up a box of seven tubes of lip gloss in a variety of shades for one of my friends. The colors were fun and the price was right – a bargain at only $7.99! As I was wrapping it up, I happened to notice the ingredients listed (in microscopic print, by the way) on the back of the package. Admittedly, I was shocked to see listed parabens, artificial colors, and an array of unpronounceable words. Off the top of my head, I couldn't define some of the ingredients, but I knew they weren't safe. This assortment of dangerous chemicals was used to make lip gloss – which is applied to one's LIPS! Suddenly I found myself wondering just how much lip gloss and lipstick I had ingested over the course of my lifetime. I just couldn't bring myself to finish wrapping the gift and returned it to the store, purchasing instead a set of lip gloss made from all natural ingredients. Alas, three tiny tubes cost $24.99. What a shame, but at least I could sleep at night.
Read more about dangerous ingredients in kids' cosmetic toys
The most interesting and embarrassing aspect of this experience was that despite the lengths I go to to avoid artificial ingredients in my food, I rarely think twice about the chemicals in my cosmetics. Now I read labels more carefully and have found some natural brands of cosmetics that make really beautiful make up – even some that don't cost a fortune.
Read more about skin care ingredients to avoid
Image: Sodanie Chea