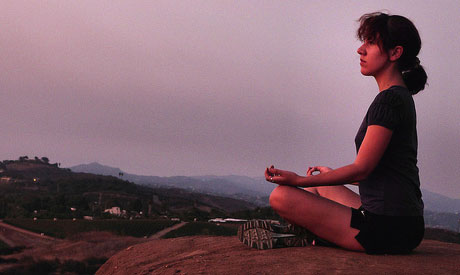 With meditation becoming more and more popular, app developers all around the world have flooded the market with a variety of different apps for the iPhone and Android operating systems. We've done our research and found the 5 best ones:
1. Mindfulness Meditation
Great for those who can't seem to find the time to meditate, it includes 6 different meditations and relaxation exercises narrated by Stephan Bodian, author of Meditation for Dummies.
2. iZen lite
This app contains a playlist of music tracks that you can meditate to. You can choose to have the tracks repeat for as long as you like.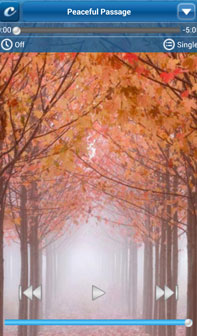 Pictured: iZen lite
3. The Mindfulness App
This is probably the simplest app on the list. It provides you with reminders to be mindful and encourages you to increase your overall awareness.
4. Buddhist Meditation Trainer
This app is a bit different as instead of simply providing music for you to meditate to, it actually provides different quotes for you to focus on as your mantra. It can also provide you with daily notifications to ensure that you are consistent with maintaining a meditation schedule.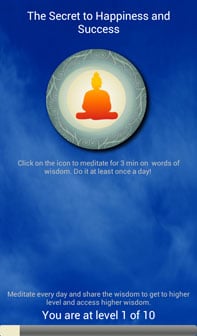 Pictured: Buddhist Meditation Trainer
5. Simply Being
From the creators of the very popular Meditation Oasis podcast, this app provides you with the choice of 4 meditation times and gives you the option to listen to them with or without music.
There's a lot of variety out there with respect to meditation apps, but these 5 are some of the best. Let us know what you think! Ryan Bisram is a freelance writer and editor with a degree in English. He is now a health promoter and actively contributes to Naturally Savvy.
Photo credit: M. Dolly