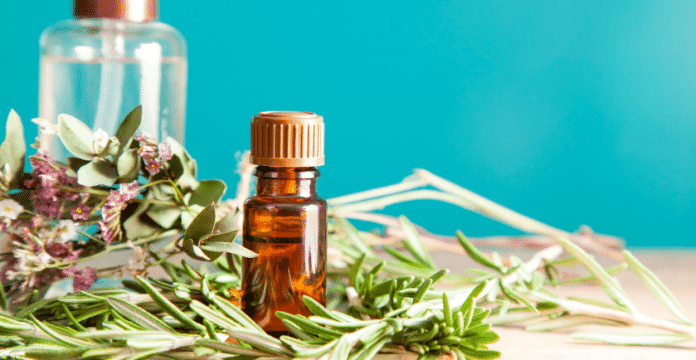 Autumn is a time of transitions: the kids go back to school, the daylight hours keep getting shorter, and thoughts turn toward preparing for the various holidays. All in all, it's a time that can tug at our emotions, bringing joy as well as stress, celebration and unease.
Using the right essential oils can help restore some balance and harmony during these times, assist us in meeting stressful situations with more ease, and enhance the joyful times as well. Let's not forget the added potential challenge of cold and flu season, so we want all the help we can get in supporting the immune system as well.
Read about 25 ways essential oils will make your life better
Considering these and other factors, here are more than a dozen of the best essential oils for fall and how to use them. You can choose from a variety of diffusers, including cold air/nebulizer, evaporative, heat, and ultrasonic diffusers. The "recipes" given below are for a cold/nebulizer diffuser and involve combining about 2.5 ounces of water with the essential oils, but you can use the diffuser that works best for you.
Essential oils for fall
The change of seasons may make us think of taking long walks in the woods and inhaling the scent of the trees. You can bring the fragrance of the outdoors inside when you use sandalwood, cedar, fir, and/or blue spruce essential oils. One delightful combination includes frankincense, white fir, and cedarwood (3, 2, and 1 drops, respectively).
Autumn also brings to mind the spicy and sweet fragrances of hot cider, pumpkin pie, gingerbread, apple cobbler, and other fall favorites. You can capture those aromas using essential oil combinations like the following: wild orange, cinnamon, and cloves (3, 2, 1 drops, respectively). You may swear you have a pumpkin pie in the oven if you combine these essential oils: 2 drops each ginger, cassia and cardamom; one clove and a drop of vanilla extract.
Are you feeling a bit frazzled by the back to school rush? Here is a simple essential oil combo that can help reduce stress: 2 drops each frankincense and bergamot.
Read about 17 uses for essential oils
While you are enjoying autumn's activities, you want to make sure you avoid getting the flu or a cold. You can boost your immune system with the following mixture involving one drop each of clove, rosemary, eucalyptus, cinnamon bark, and wild orange. Another immune system booster combines two drops peppermint essential oil with one drop each of lemon, eucalyptus, and rosemary. Also consider any combination that includes oil of oregano, which is known for its antibacterial and antiviral qualities.
Do you love the smell of gingerbread but don't feel like baking? Combine 3 drops ginger essential oil with one drop each cinnamon leaf and nutmeg and you'll swear gingerbread men are in your oven!
Fire up your essential oil diffuser and savor the healing aromas they dispense throughout your home or office. Keep in mind that essential oils of spices (e.g., cloves, cinnamon) are strong and may overpower other fragrances. One tip to keep in mind is to use a citrus oil as a base and then add a drop or two of a spicier oil. Make sure to choose high quality oils and follow the indications for aromatic, topical, and internal usage.
Sources
Gerber S. 5 essential oil blends to make your house smell like fall. Hello Glow. 2015 Sep 9
Taylor J. 10 essential oil blends to make your home smell like fall. Natural Living Ideas 2015 Oct 12
Winger J. 20 essential oil recipes for your diffuser. 2013 May 10