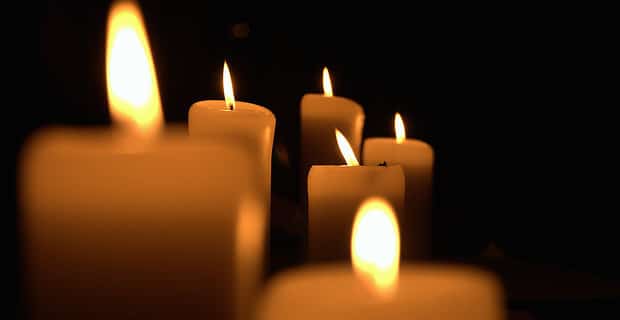 Everyone at one time or another has burned a candle-from complementing a romantic dinner, to adding to the ambiance of a warm bath, to an alternate source of lightening during an electrical outage or while camping.
Candles provide a soothing emotional comfort after a long stressful day. The variety of scents that smell like fresh flowers, ripened fruit, or earthy scents like pine evoke fond memories of past (or current) relationships, holidays, and other happy occasions. Over the centuries candles have also been used to commemorate the loss of loved ones and in religious ceremonies.
Read more about how to scent your home naturally
Candles come in all shapes, sizes, and colors-from red hearts for Valentine's Day to orange and black for Halloween and a variety of colors to bring in the winter holidays. No wonder candles are always on the top 10 lists of top consumer purchases. For years we thought that candles were all created the same. But candles are not created the same and some are actually quite unhealthy, especially for those with respiratory allergies and diseases.
Candles are commonly made from paraffin, a petroleum-based byproduct of refined gasoline. When these candles are burned, they emit carcinogenic toxins into the air, which you then breathe into your lungs. Candle wicks are often produced from lead. You may not realize this, but lead is a neurological antagonist. Surprise: most of the health promotion activities related to lead have surrounded the need to remove lead that is found in many paint products, but until recently little to nothing has been reported on the health problems associated with the burning of lead products (candle wicks). Another surprise: manufacturers are not required to list the ingredients used to produce their candles, even if those chemicals have carcinogenic potential!
Don't panic and run to your closets and drawers to discard your candle collection. If you are in a well ventilated place, like a campground, then go ahead and use those candles. However, for future candle purchases, the safest candles are made of vegetable wax, which burns cleaner, longer, and more evenly than other candle materials. What's more important is that vegetable wax will not produce oil soot.
Another excellent type of candle product is made from beeswax. Beeswax was predominately used in the making of candles before paraffin was discovered as a cheaper source of material. Remember: cheaper is not always better-and although beeswax is a more expensive product, they are a much healthier alternative and they do burn longer than their paraffin counterpart. You might spend more on beeswax or vegetable wax initially, but think of it this way: in the long run your medical bills might increase from respiratory problems associated with long-term use of paraffin (and lead-wick) candles.
Read more about air fresheners and health risks
I have always been an advocate of label reading. It is a good habit to start and with continued practice will become second nature. So the next time you pick up a candle, read the label or ask what products are used in manufacturing the candle. And don't forget the wick! A simple change in candle just might shed some light and bring an end to those of you allergy sufferers!
Image: L.C. Nøttaasen