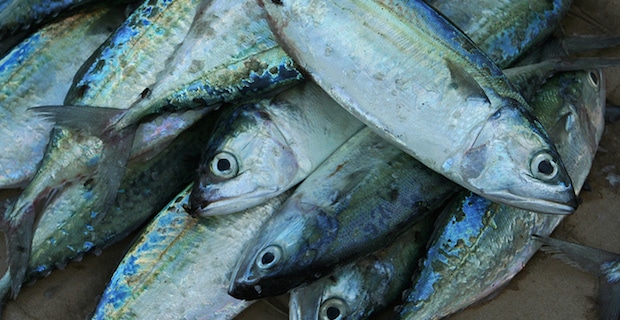 The FDA and EPA have just released a new guidance regarding fish during pregnancy.The guidance encourages those who are pregnant, become pregnant, breastfeeding mothers, and young children to eat a variety of fish from those varieties that are lower in mercury.
The guidance says to eat 8 to 12 ounces of lower mercury fish each week. Fish and seafood contain omega 3 fatty acids, which are important for growth and development. Specifically, the fatty acids EPA (eicosapentaenoic acid) and DHA (docosahexaenoic acid). EPA supports heart, immune system, and inflammatory response while DHA is critical to brain, eyes, and nervous system development.
Read more about how to avoid contaminated fish
The guidance says pregnant women and the other groups listed above should eat 2-3 servings of fish a week. Portions for children should be in line with the child's age and caloric needs. Choose fish that are both the highest in omega 3 fatty acids and the lowest in mercury. These include anchovies, herring, shad, Pacific oysters, sardines from both the Atlantic and Pacific, as well as chinook and coho salmon from the Atlantic.
If you caught fish or seafood in streams or lakes be aware of any advisories on those water bodies and if there's no information available, limit intake to 1-3 ounces per week. Avoid fish with the most mercury content whenever possible especially tilefish from the Gulf of Mexico, shark, swordfish, and king mackerel. Take an omega 3 fatty acid supplement to ensure your bases are covered.
Read more about avoiding farmed fish
If you're a vegetarian, vegan, or you're just not a big fan of fish eat ample flax seeds, chia seeds, hemp seeds, mustard oil, winter squash, beans, and leafy greens. And you should definitely supplement. If you're considering getting pregnant, start taking an omega 3 fatty acid supplement as you would your prenatal vitamin, three months before you start trying to get pregnant.
Image: imke.stahlmann