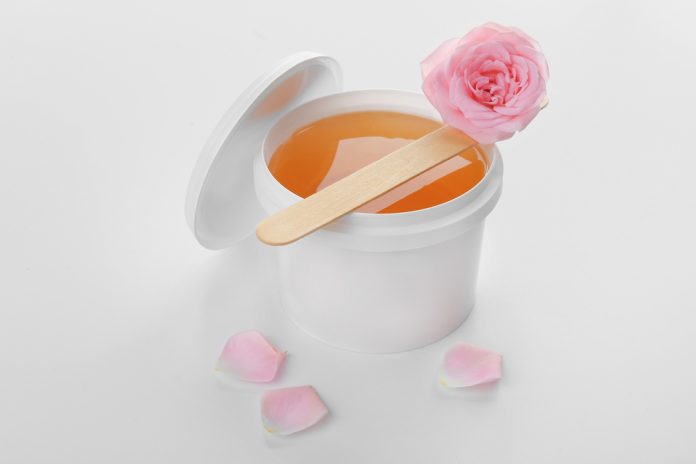 Now that summer is here, it's time to dig the shorts and bathing suit out of storage and check out your hair situation. You know what I mean, ladies. Not only do you want your legs to be as hair-free and smooth as possible, but you also don't want any telltale signs of hair when you slip into that bathing suit or bikini bottom.
Waxing warning
Waxing is a popular way to temporarily remove hair from undesirable spots, including your legs, underarms, upper lip, and nether regions. Many women think nothing of booking a waxing session every four to six weeks, especially during swimsuit season. That's because you can expect your legs and other treated areas to be smooth and fabulous for about three weeks before the hair begins to reappear.
Read about growing hair in all the wrong places
But waxing comes with warnings. Along with the pain that accompanies the waxing process, you will also expose yourself to potentially harmful ingredients in the wax (e.g. parabens, mineral oil, glyceryl rosinate, fragrances) and several possible side effects, including the risk of ingrown hairs and irritated skin.
Waxing by a professional also can put a dent in your wallet, ranging anywhere from about $15 to $80 or higher, depending on which areas you are having treated. Generally, waxing is done by applying hot wax to the desired area. A paper or cloth strip is pressed into the wax, and then the strip is pulled away rapidly in the opposite direction of the hair growth. This pulls the hairs out by the roots. For women, the most popular areas to wax are the legs, face (especially the upper lip), and the nether regions.
Waxing of the nether regions typically falls into three categories: bikini (removing enough hair so you can safely wear a skimpy bikini), Brazilian (which leaves a strip of hair in the front), and the Hollywood (total hair removal, front and back). Since the pubic area is so sensitive, you may want to consider having a professional do the second and third waxing options.
Sweet natural alternative to waxing
A safe, sweet, natural alternative to waxing is sugaring, a method that originated in the Middle East. Unlike waxing, sugaring does not adhere to the skin, so only the hair is removed and skin irritation is mild. Sugaring also is less painful, doesn't involve exposure to any potentially harmful ingredients, can be done at home, and costs pennies compared with professional waxing. However, you can choose to go to a spa or salon for sugaring.
Here is a sugaring recipe and instructions on how to do the hair removal on your own. Commercial sugaring gel and paste are also available. You may want to visit a salon and experience this form of hair removal at the hands of an expert before trying it yourself.
Sugaring Recipe
2 cups white sugar
¼ cup each water and lemon juice
Combine the sugar, water, and lemon juice in a saucepan and stir often over low heat. Allow the mixture to boil but do not let the temperature exceed 250 degrees Fahrenheit. Once it boils, lower the heat and allow the sugar mixture to simmer for about 20 to 25 minutes. Use a candy thermometer to check the temperature. The sugar mixture should be smooth and be amber in color. Let the mixture cool before you store it in an airtight container until ready for use.
Read about how to have healthy skin all summer long
Now you're ready to sugar! If you use the sugar wax at room temperature (called paste), it is best for hair as short as 1/16 of an inch. If the hair is longer (about ¼ inch), you will need to slightly heat up the sugar wax in a microwave until it is gooey (gel). The paste can be applied with your hands but for the gel, you will need small wooden spatulas and muslin or epilating strips to remove it.
1. Cleanse the area you want to treat with a bar of organic antibacterial soap. Dry your skin thoroughly.
2. For the paste: Take a small amount of sugar paste and roll it into a ball between your palms. Place the paste over your skin and flatten it with your fingertips until you have a layer about ¼ inch thick. Be sure to apply the sugar wax in the opposite direction to which the hair is growing
3. To remove the sugar paste, pinch one edge of the flattened wax and pull it quickly in the same direction as the hair is growing.
4. Repeat this process for the entire area to be treated.
5. For the gel: Use a wooden spatula to apply the sugar gel (1/4 inch thick) to the area to be treated in the same direction as hair growth.
6. Place a piece of muslin or epilating strip over the gel and press it down in the same direction as hair growth.
7. Pull the strip quickly in the opposite direction of hair growth.
8. Repeat steps 5-7 for the entire area to be treated. You will likely need to reheat the gel in the microwave for 20 seconds or so.
9. When you are done, clean the treated area with a clean, cool, wet cloth and organic antibacterial soap.
Although sugaring is less painful and less damaging to the skin than waxing, it is still associated with some irritation because the hair follicles are being torn from the body. Soothe the skin with aloe vera gel and avoid tight clothing, swimming pools, the beach, or other irritations for 24 hours after sugaring.

READ MORE: 4 Ways to Protect Yourself from Harmful Ingredients in Cosmetics
Subscribe to our newsletter:
DISCLAIMER: This article contains affiliate links, which means that if you click on one of the product links, Naturally Savvy will receive a small commission so we can keep pumping out amazing articles like this one. Thank you so much for your support!