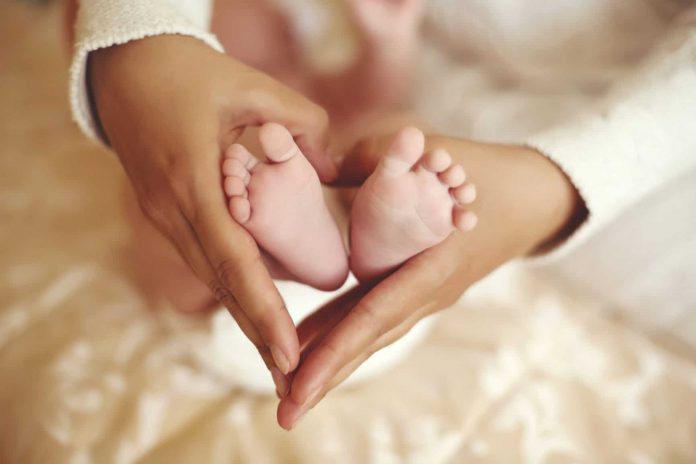 There are over eighty thousand chemicals in use today, and some of them are known to scientists to cause a range of diseases and conditions from cancer to ADD to early puberty. The problem is that right now, people almost need a degree in chemistry just to go shopping. Parents are already busy enough without having to research what harmful chemicals might be lurking in their child's bottle, mattress, or baby wash.
Our youngest are also our most vulnerable population when it comes to exposures to harmful chemicals. Babies and small children breathe more than twice as much per minute as adults, meaning they have more than double the environmental exposure and a less developed system to detox them. That's why it's so crucial to use, buy, and give gifts that aren't linked to harm.
Read more about conventional diapers
Which is why Made Safe and the Plastic Pollution Coalition have teamed up to create the first-ever Healthy Baby Guide, out today, with everything you need to keep you and your children safe from harmful chemicals.
According to Dr. Mark Hyman, "This baby guide is a powerful RX for minimizing environmental exposures for our babies and children." The Healthy Baby Guide includes:
Where toxic chemicals lurk in plastics and other everyday products
How they impact our health
Tips for avoiding plastic and other toxins in everyday life
Product recommendations that have been vetted by MADE SAFE to ensure they're made with safe ingredients not known to harm human health.
This Guide is broken out by rooms in your house for ultimate ease:
Nursery
Bathroom
Kitchen
General Household
Outdoors
With a special category for pregnant women and moms
To celebrate the launch of this guide, Made Safe and Plastic Pollution Coalition teamed up with sponsors of this Guide for a GIVEAWAY of healthy goodies for the whole family.
The grand prize includes:
Healthy Sleep Bundle of Verse kids mattress, breathable pad, changing pad, cover and crib sheets from Naturepedic
Healthy Mama Healthy Baby pack of essential oil roll-ons from Oilogic
Family package of stainless steel baby, child, and sport bottles from Pura Stainless
New Mom Package of Nursing Pads and Maternity Pads from Natracare
With scant regulation of harmful chemicals, confusing labeling, and rampant greenwashing, parents are left to navigate a health minefield with little help. And that's why this guide is so important. Products should just be safe to begin with, but until we can make that vision a reality, signals like the MADE SAFE seal and resources like the Healthy Baby Guide are a guiding light in the darkness.
Is there BPA in your baby's bottle?
"The modern family is now faced with challenges unheard of in previous generations," says Dr. Michelle Perro. "Who has the time or background to review the health risks of these pervasive chemicals that we are doused in daily? This science-based guide demonstrates the 'whys' and the 'how-tos' effectively and effortlessly. In addition to the health benefits delineated, by offering lists of 'made safe products' the guide will enable consumers to send a clear message to industry which can create 'a tipping point' where companies will change their ingredients of their products to safe, non-toxic alternatives based on consumer demand."
See the full Healthy Baby Guide here.