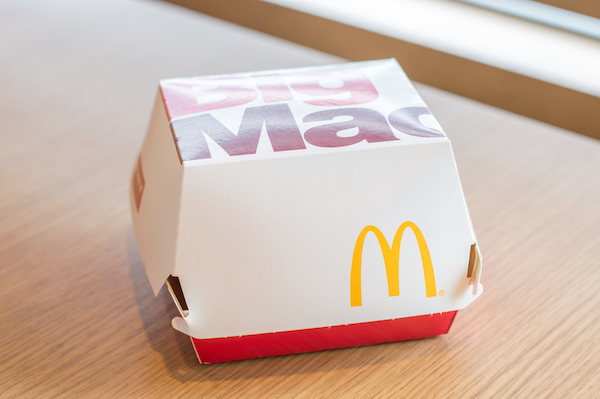 There are toxic chemicals lurking within products such as food packaging and dental floss. Those chemicals are called per- and polyfluoroalkyl substances, commonly known as PFAS.
PFAS in Food Packaging
Safer Chemicals tested takeout food packaging and other food packaging at some of the largest grocery stores in the U.S. What they found is that PFAs are widespread in takeout packaging. Almost two-thirds of paper takeout containers contain elevated levels of fluorine, which is a marker of PFAS. Eleven percent of the bakery and deli papers tested were also likely treated with PFAs. PFAs can leach into the food. Exposure to them is linked to health problems such as cancer, liver damage and immune suppression.
The tested Whole Foods Markets' materials fared the worst because the grocery store chain offers the biggest variety of paper takeout containers. Most of those containers are likely treated with PFAs. After learning of the results, Whole Foods Market released a statement committing to remove "all prepared foods and bakery packaging highlighted in the report." They added that they are "actively working with our suppliers to find and scale new compostable packaging options." Safer Chemicals credit Whole Foods for taking action but points out it "falls short of a full ban of all PFAS-containing food contact materials."
Trader Joe's is another grocer who is committing to taking action. "Trader Joe's is asking its vendors to avoid the use of Per- and polyfluoroalkyl substances (PFAS) in packaging for our products," Bloomberg reports. "In addition, Trader Joe's does not have food bars or delis, so takeout food containers are typically not found in our stores."
Washington Governor Jay Inslee signed a bill into law that bans the use of PFAs in paper food packaging. The legislation takes effect on January 1, 2022.
Although there are greener and non-toxic takeout food packing available, unfortunately, outside of Whole Foods and Trader Joe's no other grocery store chains have committed to even dealing with PFAs.
PFAS in Fast Food Packaging
The latest study by Toxic-Free Future shows the packaging on fast-food items is no better. The study found that nearly half of the packages tested contained potentially toxic chemicals. Some of the packagings tested included Burger King, McDonald's, and Wendy's as well as some of the healthier chains like Cava, Freshii, and Sweetgreen. Most of these chains do not have a public chemical policy to address the issue of toxic PFAS in their food packaging materials. Some chains have made a commitment to moving away from these packages by 2021 as a response to this new study, like Cava and Sweetgreen's. And other chains made a commitment already like Chipotle, Panera Bread, and Taco Bell.
PFAS in dental floss
A new study found that a certain type of dental floss, Oral-B Glide contributed to PFAs in the bodies of 178 middle-aged women. The study, published in the  Journal of Exposure Science & Environmental Epidemiology (JESEE), found that women who flossed with Oral-B Glide had higher levels of PFHxS (perfluorohexanesulfonic acid), a type of PFAs. The researchers tested 18 dental flosses for the presence of fluorine. The three Glide products tested positive for fluorine.
"This is the first study to show that using dental floss containing PFAS is associated with a higher body burden of these toxic chemicals," lead author Katie Boronow, a staff scientist at Silent Spring, said in a statement. "The good news is, based on our findings, consumers can choose flosses that don't contain PFAS."
Bottom line
Be aware of the PFAs lurking in takeout containers (you might bring your own from home instead) and dental floss. Are you looking for alternatives to dental floss that do not contain PFAs? Check out  eoFLOSS Carbon Bright and Cocofloss.
DISCLAIMER: This article contains affiliate links, which means that if you click on one of the product links, Naturally Savvy will receive a small commission so we can keep pumping out amazing articles like this one. Thank you so much for your support!