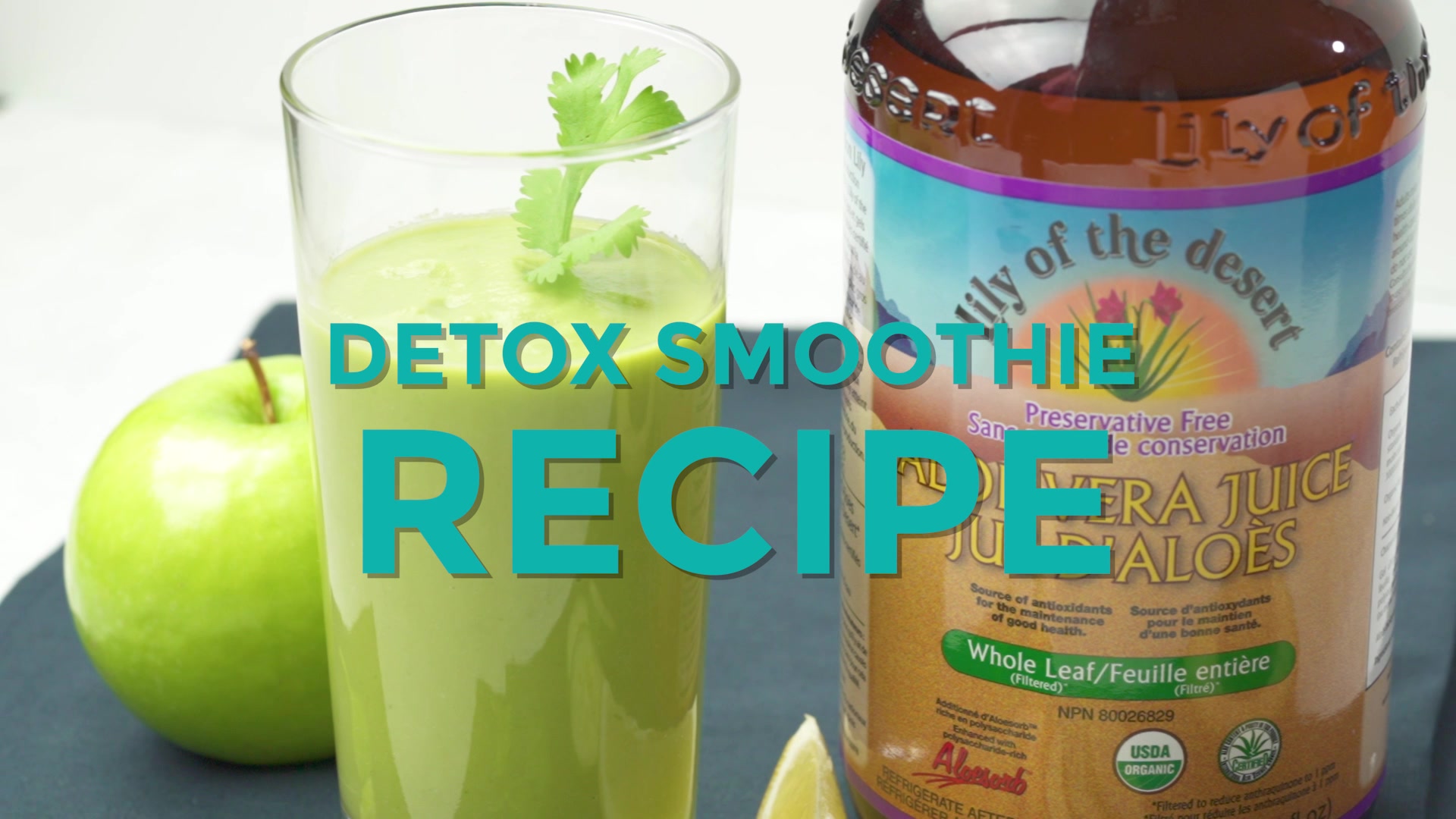 Our bodies are born with the ability to detox naturally. However, there are foods that are excellent at supporting this detox process as well as having amazing nutritional benefits as well. This detox smoothie contains some of those helper foods like celery and cilantro as well as aloe which is great for helping with digestion and absorbing the most nutrients we can from our food. Try this recipe to help your body detox while enjoying a nourishing and refreshing smoothie.
Ingredients
1 apple, cored and roughly chopped
1/2 of a cucumber
3 stalks of celery
1 slice of avocado
1 cup of spinach or other leafy greens
A squeeze of a Lemon
2 ounces of Lily of the Desert Preservative Free Whole Leaf Aloe Vera Juice
Optional: Ice and Cilantro
Directions
Add all of the items to a blender and blend until smooth. Add ice if desired and garnish with optional cilantro.
This recipe originally appeared on Lily of the Desert's Blog.


More Smoothie Recipes:
5 Low FODMAP Smoothie Recipes
Carrot Banana Almond Smoothie
Dragonfruit Pineapple Smoothie
Sign up for our newsletter to receive recipes right to your inbox.