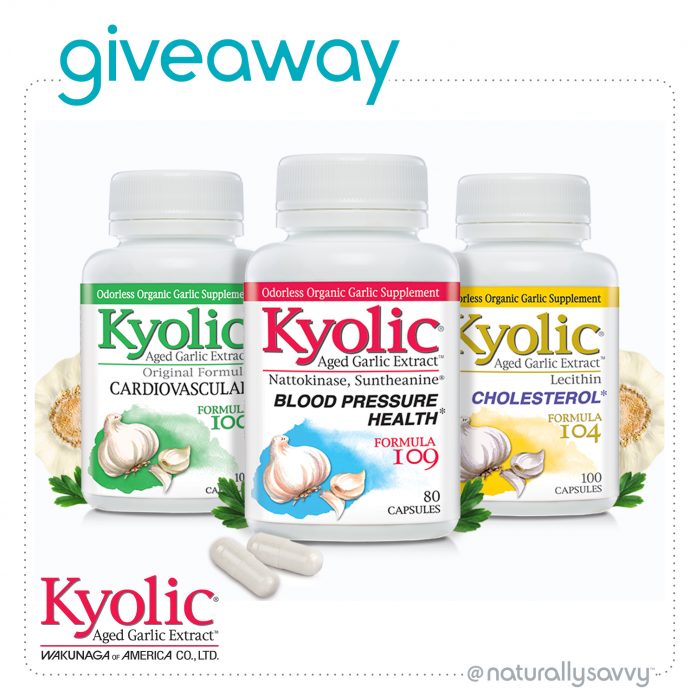 February isn't only about Valentine's Day, it is also Heart Health Month. Every day our hearts keep doing their job, but we don't often think of how we can support them best. A combination of healthy eating, living an active lifestyle, and getting enough regenerative rest is important to so many aspects of our health. However, we may be falling short some days and that is where supplementing with a product like Kyolic Aged Garlic Extract can help.
You can read more about Aged Garlic Extract here, however, the studies show that Aged Garlic Extract can improve cardiovascular factors like blood pressure, total cholesterol, and blood circulation.
To get these benefits from garlic you would have to eat a lot it and then you would definitely notice your breath and body would smell like garlic. Through a special aging process, raw garlic is turned into an odorless and very absorbable extract form by Kyolic. We definitely prefer this compared to consuming copious amounts of garlic.
For this giveaway, we have teamed up with Kyolic to give a heart-healthy kit of three of their popular formulas to three lucky winners.
Kyolic Cardiovascular Formula #100-supports and strengthens your cardiovascular system by maintaining circulatory function and promoting overall heart health.
Kyolic Cholesterol Formula #104-combination of Lecithin and Aged Garlic Extract supports healthy cholesterol levels and overall cardiovascular health.
Kyolic Blood Pressure Formula #109-contains a unique and natural combination of Nattokinase and Suntheanine® with Aged Garlic Extract™ to help relax and support healthy blood pressure through different pathways.
Enter today for a chance to win 1 of 3 gift prizes valued at $60.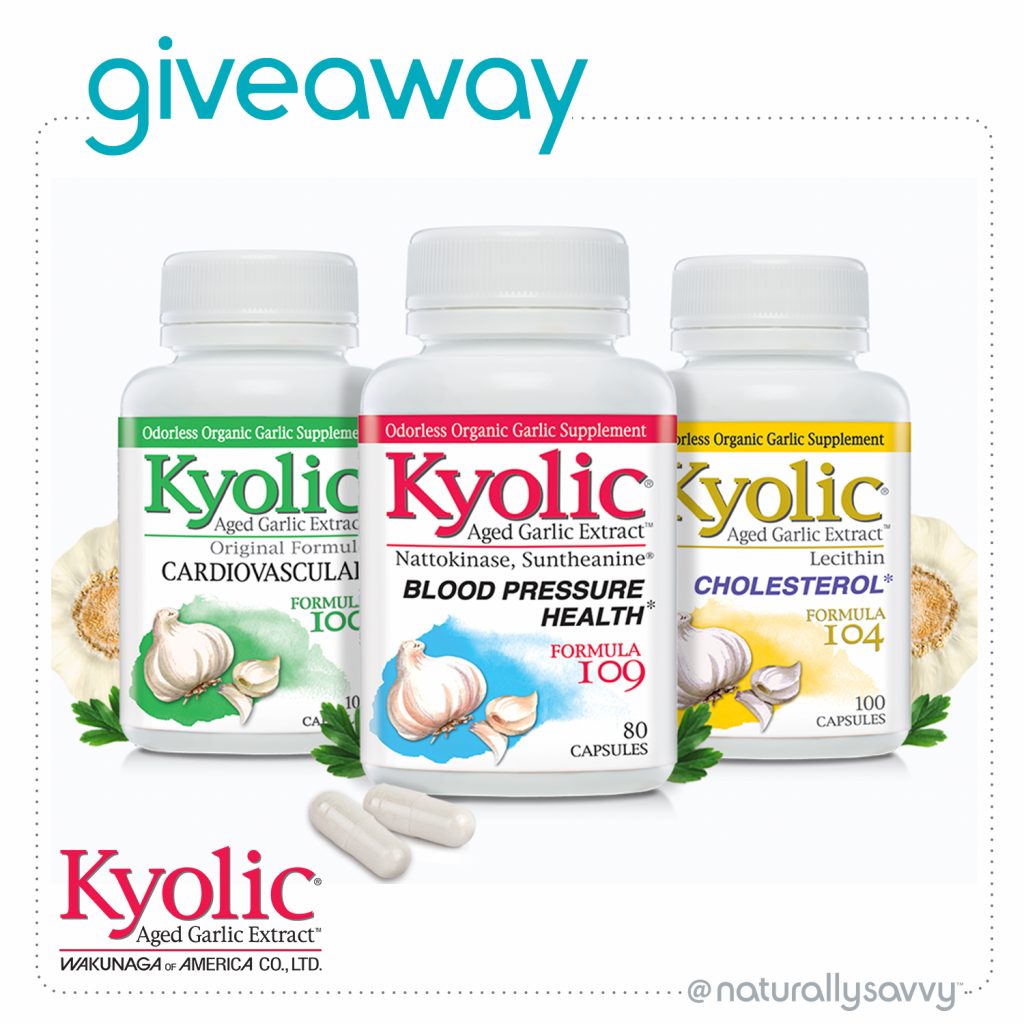 Don't delay and enter today!
---
This giveaway is now closed. Stay tuned for more giveaways soon.
Congratulations to our winners: HC, Lisa and Sandra. Thank you to everyone who entered.
---
Win one of three prizes from Kyolic valued at $60 USD containing Kyolic Cardiovascular Formula #100, Kyolic Cholesterol Formula #104 and Kyolic Blood Pressure Formula #109.
Contest runs from February 10 – February 20, 2020.
Open to the US only. One entry per person.
---
---
Please consult with your medical professional before changing anything about your cardiac care.
Disclaimer: The statements and information contained in this website have not been evaluated by the U.S. Food and Drug Administration. The products featured on this website are not intended to diagnose, treat, cure or prevent any disease.