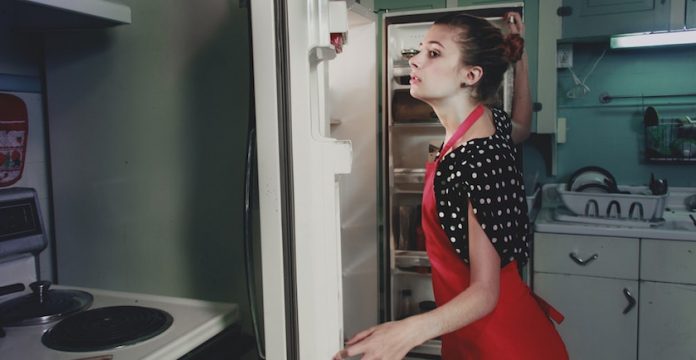 The kitchen is the heart of any healthy home. We nourish our bodies and spirits with healthy, delicious homemade meals. Even something as simple as a bowl of oatmeal or a salad can be grounding, setting the tone for healthy eating habits throughout the day and beyond. But unhealthy foods aren't the only dangers in the kitchen. Are you still using some of these toxic kitchen items to prepare and serve your food?
1. Microwave
It's not your friend, even though it promises fast and hot food. It exposes your food to unhealthy radiation, zapping it of nutrients, and, let's be real, zapping that flavor and texture too. Once you kick it to the curb, you won't even notice it's gone.
2. Keurig K-Cup coffee makers
Okay so you don't have to quit your coffee habit anytime soon. (Studies do find its got bona fide health benefits.) But those wasteful K-Cups aren't just bad for the landfills. Do you think exposing the chemicals in plastic containers is good for your health? And remember, if its destined for a landfill afterwards, that means more air and water pollution, which also have negative impacts on our health.
3. Nonstick pans
They can make cooking so simple, especially the cleanup. Does anyone love doing dishes, let alone sticky, caked-on ones? Yuck. But chemicals in nonstick pans have been linked to a number of health issues, including high risks for unborn fetuses. Switch instead to a cast iron skillet or anodized pans like those from LeCreuset.
4. Plastic storage containers
Cooking at home can mean lots of scrumptious leftovers. But you can ruin a perfectly good meal by storing them in plastic containers. Hard plastic can often contain BPA or similar chemicals that are known endocrine disruptors. This scary chemical can leach into your food—especially if you put it in the plastic while it's warm. Definitely don't put those containers in the dishwasher, either!
5. Melamine dinnerware
The chemicals used in melamine dinnerware may make your plates and bowls less prone to breakage, but it comes at a cost. The chemical can leach into food (especially when hot), and bringing with it serious health risks including kidney stones, kidney failure and even death!
6. Dish/dishwasher soaps
A clean kitchen is a healthy kitchen of course. But is your soap "dirty"? Even brands feigning to be natural can be loaded with chemical ingredients known to pose health risks such as preservatives, ethoxylates and artificial fragrances. Use the Environmental Working Group's rankings to identify truly clean dish soap products.
7. Plastic cutting boards
Like plastic storage containers, cutting boards get a lot of use. Not only can they leach chemicals into your food, but they can harbor harmful bacteria growth. Switch to a natural wood or bamboo board and make sure to clean it naturally with a good salt and lemon scrub down.
Keep in touch with Jill on Twitter and Instagram. Image: Brian Henry