The cannabis industry has expanded faster than anyone could have anticipated, and one of the most controversial products doesn't even get you high. CBD (short for cannabidiol) is one of the hundred-or-so compounds found in marijuana but is more concentrated in hemp. CBD is known for having extensive healing properties, and what makes it such a hit with consumers is the fact that you can take it any way you want. If you thought CBD was only limited to vaping and tinctures, think again. Quite a lot of people take CBD with their favorite drink – and it works the same way it does when taken in oil form. Here are eight beverages perhaps you might enjoy that are infused with CBD.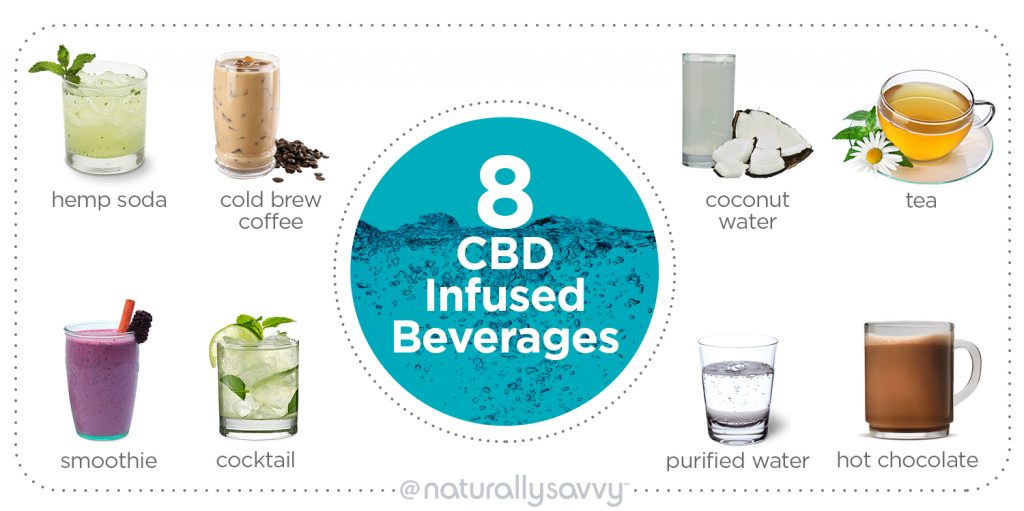 CBD beverages are really taking off – in fact, there's talk of Coca-Cola starting their own brand of CBD – infused drinks. This comes as no surprise considering how big CBD has become; in fact, by some estimates, this market will be worth over $20 billion by 2025. So if you're to see this remarkable compound in the menus, then get acquainted with some of the best CBD-infused drinks right now.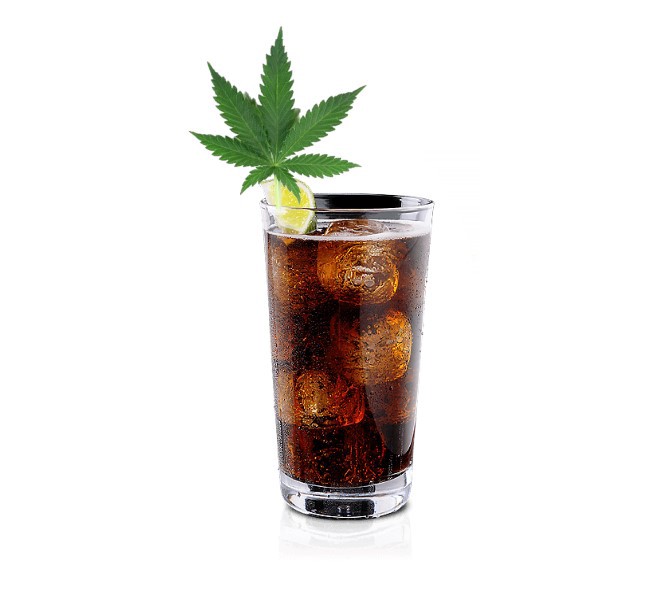 1.

   

CBD Hemp Soda
Hemp soda is one of the most popular beverages with younger adults, and this is coming at a time when every food manufacturer is trying to find a way to incorporate the most popular cannabis compound in America, CBD. Hemp soda is sold by different manufacturers and makes use of classic flavors like Orange Cream and Ginger Ale and basically turns them into a fantastic beverage. To keep their products safe and of high quality, most companies get their hemp from eco-friendly suppliers – the hemp is grown and harvested using sustainable technology. You can also get different food items with CBD; that is if you prefer to take it with food.
2.

   

CBD Cold Brew Coffee
Cold brew coffee is an excellent way to kick-start your day or get revved up in the afternoon, but it does tend to leave you feeling jittery when the caffeine goes down. The solution? Get a bottle of cold brew coffee made with CBD oil, and you can get rid of the after-effects. For the anxious coffee lover, taking CBD with your coffee will give you what one manufacturer calls a "functional chill." The cold brew brand is ideal for anybody who needs to calm down to function more effectively, and this applies to just about everybody because who doesn't like to feel relaxed and still be alert? Try a cold brew today with all the flavors available, and find one that works for you (almond milk makes for a better after-taste).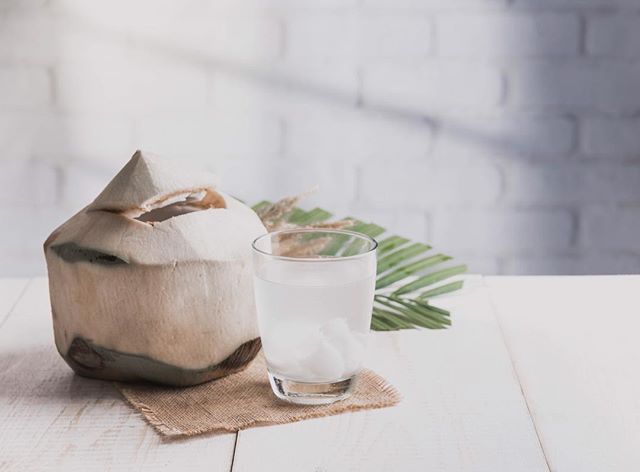 3.

   

CBD Coconut Water
Coconut water is loaded with vitamins, minerals, and electrolytes. Throw in some CBD, and you have a power-drink that can help revitalize your mind and body to enhance health and productivity. First of all, CBD contains a whole range of healthy properties including antioxidant elements, so combining that with another one of nature's healing ingredient is taking things to another level. 
Read about 5 reasons to use CBD Oil every day
Many companies are selling CBD coconut water, and since most of these products are geared toward improving health, you can find brands that don't use coloring, preservatives, or excessive amounts of sugar. But there's also another reason to try this drink: CBD is fat-soluble which means it is broken down and stored in fat, rather than water. Coconut water, on the other hand, contains all kinds of healthy fats – and this is why this might be the best way to take CBD.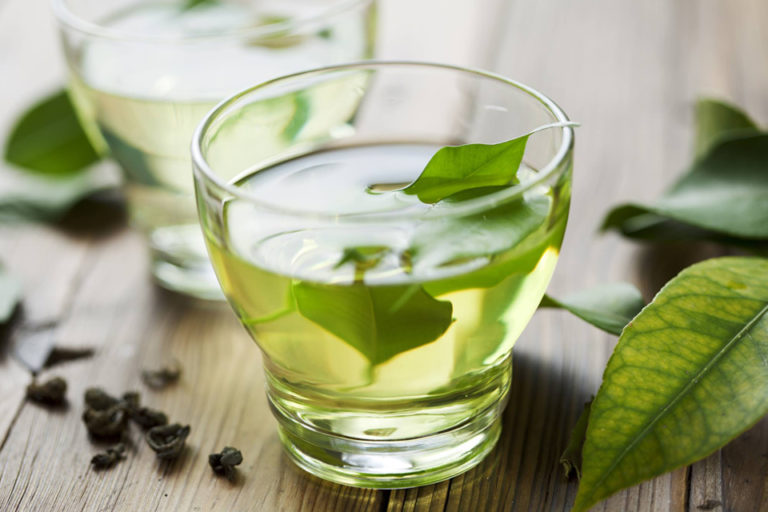 4.

   

CBD Tea
Tea is known for its high antioxidant properties and for having essential healing ingredients – so it's no surprise that CBD companies are creating teas infused with CBD. The goal here is to target people who prefer a cup of tea over coffee, and there's the added benefit of reducing anxiety, something coffee drinkers often deal with as a side effect. Tea has been known to improve mood, relieve stress, and in some instances, normalize blood pressure. CBD-infused tea gives you all the benefits you get from drinking tea, but it also keeps you chill and helps to balance homeostasis for a healthier, more active you.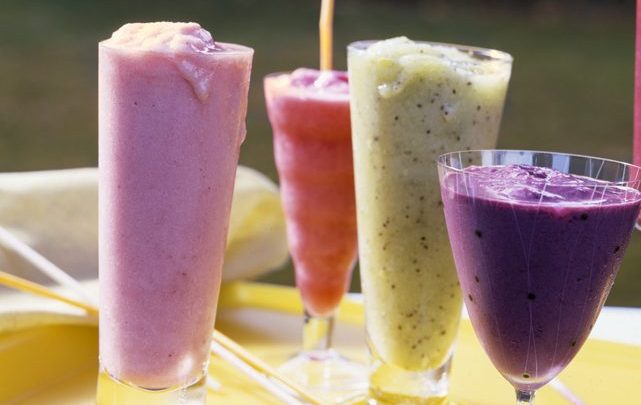 5.

   

CBD Smoothie
If you start your day with a CBD smoothie, it will keep your system balanced and also provide a host of essential dietary nutrients that keep you functional and healthy. Hemp oil contains Vitamin A and depending on where you get your smoothie from, it may be possible to obtain additional ingredients like honey, ground cinnamon, and other powerful antioxidants that keep inflammation and cancer away. To enjoy a CBD smoothie, all you need is a few drops of CBD oil in your cup; but you can also buy it if you don't know how to make one.

6.

   

CBD Purified Water
You need 8 glasses of water for optimal function, but most people can't even manage to drink half of that. However, there's a way you can benefit more from drinking water. CBD purified water is easily absorbed and helps to calm down the nerves when you're feeling a little stressed, while still giving the body every benefit you get from staying hydrated. When taking CBD in this form, you still get all the health benefits that you get from taking CBD oil. Here are a few benefits of taking CBD purified water:
Relief from pain and inflammation

Anti-psychotic effects, which makes it great for treating a hangover

Relief from nausea

Enhances digestive process

Increases nutrient absorption

Improves cell function, etc.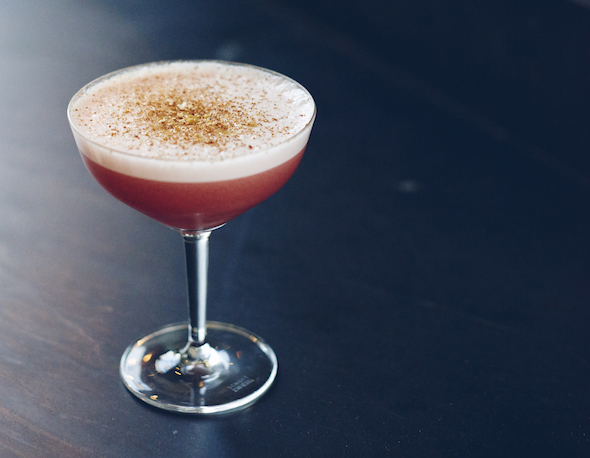 7.

   

CBD Cocktail
The health benefits of CBD are not limited to simple versions of the product or infusions with foods and beverages. Today you can order a CBD cocktail at your local bar, and it might actually help maintain your buzz while keeping you chill. Thanks to the very popular "Rolled Fashion" and "Stoney Negroni," dozens of other CBD cocktails have popped up in L.A. and everywhere else in the country. You can make your own cocktails with tequila or vodka; just throw in a few essential ingredients like lime, mint, agave, aquafaba; and don't forget the CBD.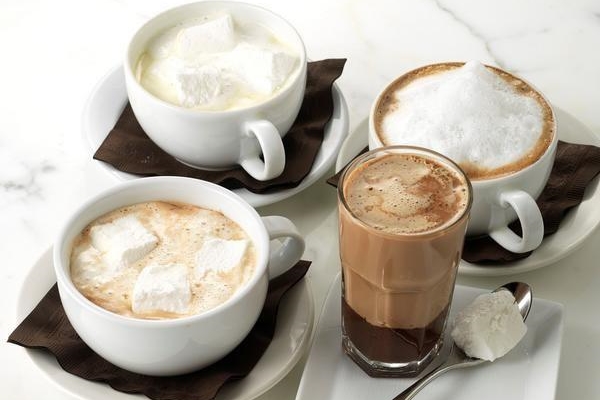 8.

   

CBD Drinking Chocolate
Hot chocolate is far more soothing when it contains CBD. If you like a hot cup of delicious, plant-based hot chocolate at the end of the day, then adding CBD into the ingredients will only make it more relaxing. Cacao completely eliminates the grassy undertones that are characteristic of CBD, and this might explain why the two are so good together. CBD can be blended with cocoa powder and maple syrup, so that gives you more ways to take your favorite cannabinoid without messing up the taste or texture of your drinks. 
Remember, none of these drinks will get you high or leave you inebriated, unable to drive or operate machinery. In fact, CBD improves focus and keeps you alert for longer, making you more effective at work. In higher doses, CBD induces rest and may be used to enhance quality of sleep or to treat sleeping disorders.If you thought you'd ran out of ways to take CBD, this list mentions all the cool ways to infuse CBD into your favorite drink for a fantastic taste and also for the health benefits. So whether your poison is tea, coffee, wine, vodka, soda, or something in between, you can always enjoy it with a dash of CBD.
Author Bio: A nature/natural-living enthusiast and passionate researcher with ten years in the cannabis industry, Kelsi enjoys playing her part to educate the world on the benefits of alternative health and medication options. Visit cbdcentral.com to learn more.
To learn more about making healthier choices every day, subscribe to our newsletter.