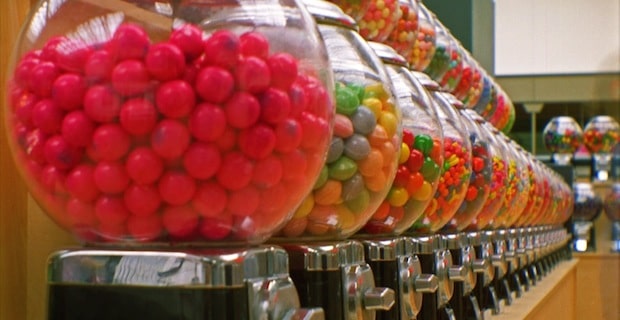 Anyone who's trying to live a more natural life, which includes avoiding artificial ingredients, is no stranger to the notion that artificial colors are not as benign as we've been led to believe. In the 1970s, pediatrician Benjamin Feingold first proposed the idea that synthetic dyes may cause health problems. He created a diet free of artificial food coloring and preservatives to treat hyperactivity and claimed to have had great success — but mainstream medicine and health professionals largely dismissed this hypothesis.
Not surprisingly, natural food advocates clash with food manufacturers on this issue with both sides citing support for their respective positions. Food manufacturers point to studies and reviews that support their beliefs that artificial dyes are safe; however, emerging evidence suggests that concerns over artificial colors are valid.
Read: An (Unplanned) Artificial Color Experiment
What does the research show?
A meta-analysis published in the Journal of Developmental and Behavioral Pediatrics casts doubts on the idea that food dyes are safe. Using standardized behavioral testing, artificial colors were found to be associated with increased hyperactivity in children with existing hyperactivity disorders, raising the question that these dyes may be a problem for certain groups who are more susceptible to their effects.
The Lancet published a study comparing the effects of a placebo beverage free of artificial colors with one that contained artificial colors with a common preservative used in beverages, sodium benzoate. In both age groups tested, one group aged three and the second group eight to nine, a significant increase in hyperactivity was observed.
Who are the offenders?
The most common artificial colors permitted in food include:
FD&C Blue No. 1
FD&C Blue No. 2
FD&C Green No. 3
Orange B
FD&C Red. No. 3
FD&C Red. No. 40
FD&C Yellow No. 5
FD&C Yellow No. 6
Read more about the colors listed above
Where are artificial colors found?
The use of artificial colors has been steadily increasing over the past 60 years. It's estimated that we ingest about five times more food coloring that our grandparents did; a daily average of about 60mg per person versus just 12mg in the mid 1950s! Artificial colors can be found pretty much anywhere there's color. Often you'll just see the word 'color' in the ingredient list without reference to the specific type of dye. The foods where they're lurking aren't just for kids either; adults are exposed to them everyday even if they feel they don't pose a health concern.
Food dyes can be found in foods such as:
Ice cream
Sport drinks
Candies
Puddings
Brightly colored breakfast cereal
Bottled sweetened beverages
Popsicles
Flavored gelatin
Jams and jellies
What can you do?
A healthy diet that is based on minimally processed, nutrient-dense whole foods is one of the best ways to avoid exposure to artificial colors. When choosing prepared foods, go for organic as much as possible, and make reading labels and ingredients lists a part of your food shopping experience. Many food companies have already switched to natural colors, most of which are safe (except for annatto, some forms of caramel, and carmine).
We want to see a warning on the label of foods containing artificial colors. Tell us what you think.
Image: Oliver Hammond
References:
Schab DW, Trinh NH. "Do artificial food colors promote hyperactivity in
children with hyperactive syndromes? A meta-analysis of double-blind
placebo-controlled trials." J Dev Behav Pediatr. 2004 Dec;25(6):423-34.
http://www.ncbi.nlm.nih.gov/pubmed/15613992
McCann D, et al. "Food additives and hyperactive behaviour in 3-year-old
and 8/9-year-old children in the community: a randomised,
double-blinded, placebo-controlled trial." Lancet. 2007 Nov
3;370(9598):1560-7.http://www.ncbi.nlm.nih.gov/pubmed?term=mccann%20food%20additives%20and%20hyperactive%20behaviour