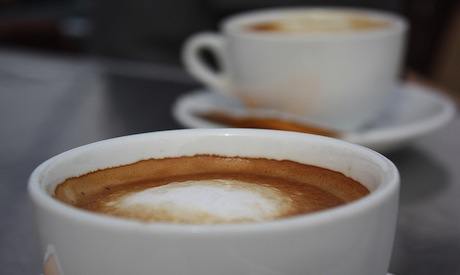 Research conducted by scientists at Johns Hopkins Kimmel Cancer Center and reported in the journal Food and Chemical Toxicology suggests a link between certain foods and flavorings and DNA damage.
According to TIME magazine, the researchers discovered that "teas, coffees and 'smoky flavoring' could be damaging our DNA at levels comparable to that caused by chemotherapy drugs."
Read more about healthy matcha tea
A repair gene called p53, which protects cells from cancer growth, became 30 times more active when black and green tea compounds, coffee and liquid smoke flavoring (commonly added to sausages and meat substitutes) were introduced. The gene is stimulated when there is DNA damage. "The greater the damage to the DNA, the more p53 becomes activated, and researchers have come to view p53 levels as a marker for DNA in distress," reports TIME.
The foods have several chemicals in common, namely pyrogallol and gallic acid, which the researchers believe may be the culprits that activated the p53 response. Pyrogallol is common in smoked foods, and can also be found in hair dye, tea, cigarette smoke, and coffee. Gallic acid is commonly found in coffees and teas. "It's not clear how these agents act on DNA, but the harm is concerning enough to raise the alarm for p53 to swoop in and attempt to right the genetic wrongs," according to TIME.
Liquid smoke is proving to be particularly damaging. It's already been pinpointed as a possible cause for stomach issues, but the new research reveals an even greater connection to cancer damage. Dr. Scott Kern, the Kovler Professor of Oncology and Pathology at the Johns Hopkins University School of Medicine said, "We found that liquid smoke, when diluted a thousand fold, was still as strong as the concentration of etoposide in a cancer patient being treated with etoposide. In fact, it works much the same way. Etoposide in cancer patients damages DNA, that's how you get rid of the cancers, but it also has side effects."
Read more about natural cancer fighters
The cause for the p53 activity may be natural defense mechanisms present in plants to keep predators away, suggest the researchers. In some cases, changes to DNA from substances like these can be less harmful than other biomarkers for cancer. But, says Kern, "In this report, we don't know the answer to that question."
Until more research is done to answer that question, you don't need to completely eliminate your intake of green and black teas, coffee, and foods that contain
liquid smoke flavoring such as as bacon,
hot dogs, jerky, marinades, and even some soft cheeses, tofu and tempeh, but it is a good idea to limit your intake them.
Keep in touch with Jill on Twitter @jillettinger
Image: marfis75