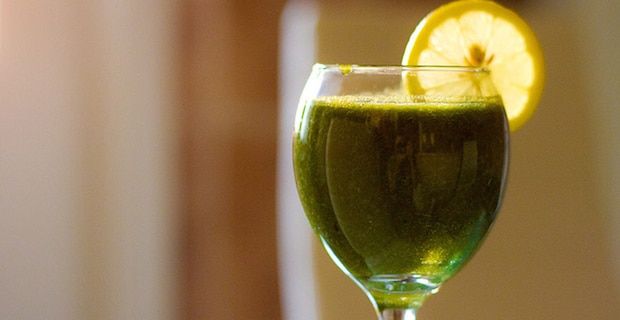 Your immune system is your body's natural defense against illness and disease. Keeping your immune system healthy will ensure that your body will know exactly what to do when you have been exposed to viruses like a cold, the flu, or have other infections. It also knows exactly what to do if you catch that cold. The health of your immune system will determine your overall health, how often you get sick, and how well you handle sickness.
Don't feel trapped this winter with runny noses, sleepiness, and overall fatigue. Use these tips & tricks for keeping your immune system healthy and my top four steps for what to do when that cold attacks!
Immune Boosters: Food
Yep! You can eat your way to a healthy immune system! Remember that saying, "An apple a day keeps the doctor away"? Well, turns out it's true. Eating more organic fruits & veggies on a daily basis will boost your immune system, naturally. Foods that are high in vitamin C and D will help ward off those inevitable germs you encounter. One of my favorite ways to do this is to make a smoothie in my blender–here's a great recipe:
Immune Boosting Smoothie Recipe
1 organic Honeycrisp apple
1 organic Bosc pear
2 stalks organic celery
1-2 organic carrots
6-8 leaves of organic romaine lettuce
1 organic green pepper
splash of organic lime juice
sprinkle of organic cayenne pepper
Blend and enjoy.
Read more about the best green smoothie
These "green drinks" not only taste great, but they will also increase your energy, decrease mental fog, boost your immunity, and can aid in weight loss. This is one great way to get a ton of immunity support that works for kids & adults!
Other food immunity boosters (loaded with vitamins and minerals)
Green pepper
Spinach
Onion
Garlic
Pears
Lemon
Cayenne pepper (add to green drinks, hot lemon water, soups)
Cinnamon (add to your coffee, tea, soups)
Raw cacao (powder, nibs)
What to do when you feel a cold coming on
At the first sign of a sniffle, headache, feeling like you are dragging just a little, there are several things to do without grabbing the medicine. I recommend doing them all every day and your cold will disappear or subside in a couple of days.
Step 1: Hot Water with ½ Organic Squeezed Lemon & Organic Cayenne Pepper
This jump-starts your entire system – gives it a little kick in the rear & wakes you up! Organic lemon is extremely high in antioxidant properties and aids tremendously in detoxification and digestion. Drink your lemon water daily or even several times per day! This will relieve a sore, scratchy throat, fatigue, and constipation, and acid reflux.
Step 2:  Apple Cider Vinegar, straight up.
There are a million things that apple cider vinegar can fix from sinus congestion to diaper rash. You can dilute it in water if you want, but I find it easier and more effective to just take it in a spoonful. If you do have sinus congestion, drink apple cider vinegar and give yourself apple cider vinegar steam treatment. If you are feeling really fatigued or have achy muscles, add apple cider vinegar to a hot bath.
Read more about the health benefits of apple cider vinegar
Step 3: Vitamin C, baby!
Keep your vitamin C on hand. Take it multiple times per day and especially before bed. Larger doses than those indicated on the side of the supplement can be used for acute conditions. Check with your health care professional on what does may be effective.
Step 4: Rest. And take your vitamins at night.
Besides you just getting some rest, your body is actually working like crazy at night. Your body is repairing each cell in your body overnight! So the better you take care of your body during the day, the better rest you'll get overnight. Regardless, rest & relaxation at night is important, especially when you are feeling sick. Feeding your body a surge of pure vitamins & minerals before bed is a major boost to the repair work it's trying to do.
What are your top tips to fight off the cold and flu season?
Image: sivinjski danijel