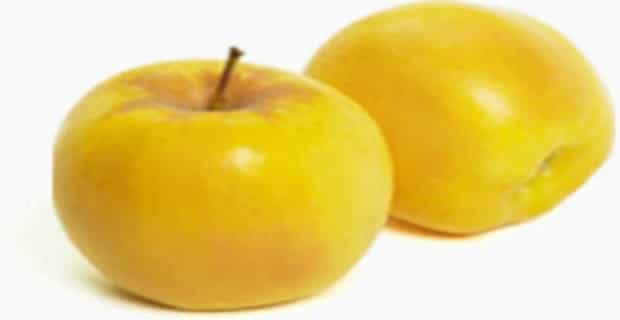 Opal apples, grown by Broetje Orchards in Washington and distributed exclusively by FirstFruits Marketing, are now Non-GMO Project Verified. They are the first U.S. apple variety to be verified by the Non-GMO Project, the only independent verification in North America for non-GMO food. Broetje Orchards is one of the largest privately owned apple orchards in the U.S. with more than 6,000 acres of apples and cherries, selling more than 15 different apple varieties and cherries.
The Opal apple was first developed by a plant breeder in the Czech Republic and marketed in 1999. The variety is a combination of Topaz and Golden Delicious, and are marketed as having a "distinctively crunchy texture, floral aroma and a sweet, tangy flavor." Available from December to April, Opal apples also resist oxidation when they are sliced, so they are slow to brown. The Non-GMO Project verification ensures consumers that Opal's resistance to browning is natural and not a result of genetic engineering.
Read more about Non-GMO Project verification
"We want consumers to have confidence that Opal is not a GMO product and not confuse Opal with the new GMO variety currently under consideration by the USDA," said Keith Mathews, CEO of FirstFruits Marketing, in a press release. "We understand that some consumers are concerned about GMO products and felt it was important to clarify the natural non-browning characteristic is just that — natural."
Read more about GMO apples
The Canadian company Okanagan Specialty Fruits Inc. has been developing a non-browning GMO apple called Arctic apples, which are being reviewed for approval both in the U.S. and in Canada. In 2010, the company submitted a petition to the U.S. Department of Agriculture (USDA) for deregulating two types of GMO apples: Arctic Goldens and Arctic Grannies. As part of the USDA's review process, there were two opportunities for public comment, and the second one ended on January 30, 2014. A final decision on deregulating the apples is expected later this year. Arctic apples are also under review in Canada by the Canadian Food Inspection Agency and Health Canada.
Image: Opal Apple