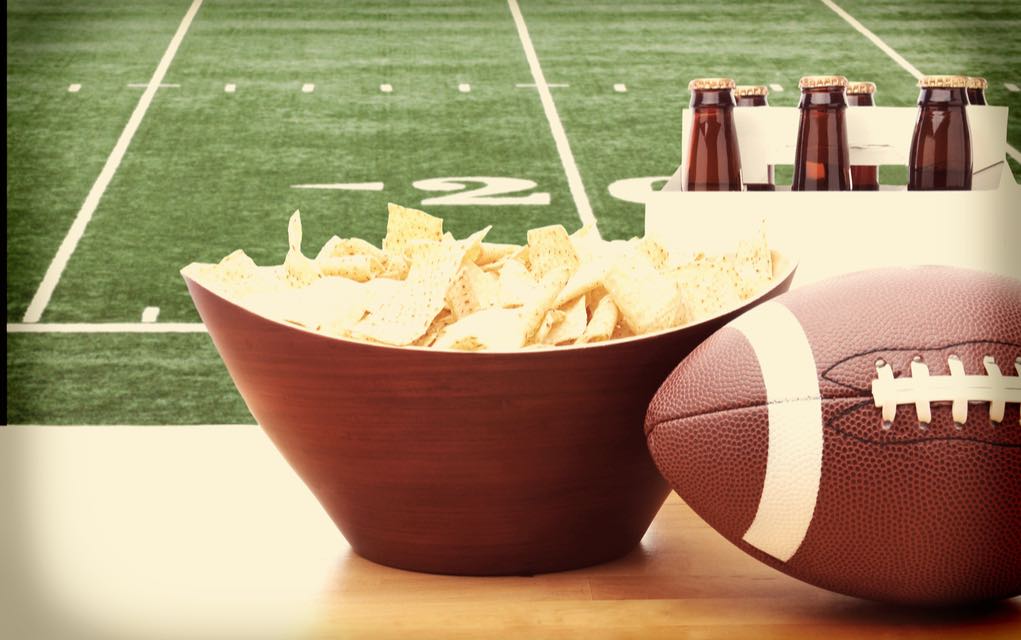 College football parties are a lot of fun, both for those who love the sport and those that just love a great party, but they often come with tables full of food containing scary ingredients like high-fructose corn syrup (HFCS), monosodium glutamate (MSG), artificial colors, and trans fats.
Now, just because a lot of Scary Seven ingredients lurk in typical football season snacks, that doesn't mean you and your family room full of friends have to go without. There are a lot of healthier options to conventional snack foods out there-check out Unjunk Your Junk Food for ideas-plus, you can harness your inner DIY-er and make some of these healthy, tasty treats that will satisfy even the most hardcore fans:
Spiced Mixed Nuts Recipe
A healthy alternative to nuts found in grocery stores which are likely over-salted, over-sugared, or spiked with MSG. Heart-healthy nuts are a perfect pair for heart-pounding touchdowns!
Turkey Meatloaf Bites Recipe
Sneak some veggies into the mix with these bite-sized meatballs. Protein from the ground turkey is perfect for feeding your fantasy-footballer's muscles.
This dip is healthy and tasty and will have everyone coming back for more. Serve alongside sliced veggies or toasted pitas, but be sure to read the ingredients on store-bought bread.
Most conventional mayonnaise is made with vegetable oils that are likely GMO. Instead, try making your own mayo to serve up alongside Oven Baked Fries – a party favorite.
Dark Chocolate Black Bean Brownies
Black beans are a great protein and fiber source, making this sweet treat deceptively healthy. Cut into bite-sized pieces for perfect party fare.
Coconut-Braised Asian-Spiced Shredded Chicken Tacos
The great thing about this recipe is you can do the first part of the cooking ahead of time, refrigerate or freeze, and reheat on game day. DIY seasoning ensures you're not serving up MSG, HFCS or artificial flavors.
Healthy & Homemade Natural Soda Recipes
Try one of the 5 sweet soda recipes and ditch the store-bought stuff that likely contains artificial colors, plus HFCS or artificial sweeteners.
Whether you're hosting or attending, whether there is healthy food served up or not, overindulgence is a problem for many. Adapt these helpful 8 Tips to Avoid Holiday Overindulgence to game day to be sure your healthy intentions are practiced!