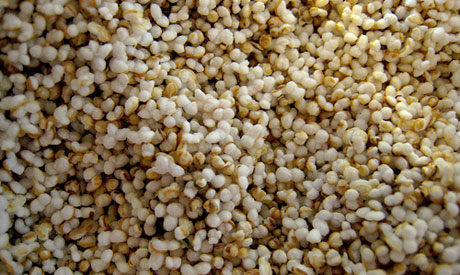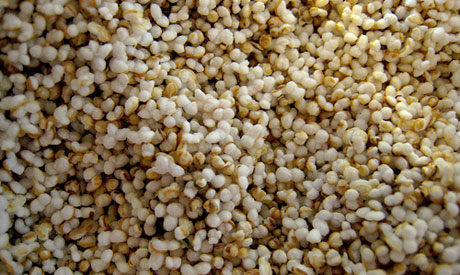 Options for whole grains have picked up steam in the past few years
with buckwheat and quinoa becoming more than suitable replacements for
typical grains like traditional wheat. Quinoa in particular has exploded
due to its versatility and the protein punch it can provide. But what
is amaranth?
Amaranth is another grain that should be considered when looking at different options. It's an excellent source of plant protein.
What distinguishes amaranth from other types of grains is that it is
also a good source of the amino acids lysine and methionine, which are
typically low in most grains. It's also loaded with iron, calcium, and
three times more fiber than regular wheat. For the many sufferers of
celiac's disease around the world, amaranth is also completely
gluten-free.
Read more about gluten-free eating
is a tall plant that grows in South America and Mexico. It reaches
about six feet in height and produces a bright flowered head that
contains a large amount of seeds. These seeds are the grains of amaranth
and are what can be used as grain substitutes.
Amaranth is also packed with vitamins, minerals and amino acids, and when it comes to recipes, can be combined with other grains
to compliment one another. As a snack, it can be popped and enjoyed
like popcorn or can be added to most baking recipes. You may have
already seen it as an ingredient in cereals, cookies, snack bars and
crackers.
has tons of information on how to cook with amaranth and how you can
incorporate into some of your favorite recipes. Whether it's desserts,
main courses or first thing in the morning, amaranth has proven itself
it to be an excellent healthy grain alternative.
Enjoy!
Photo Credit: orphanjones