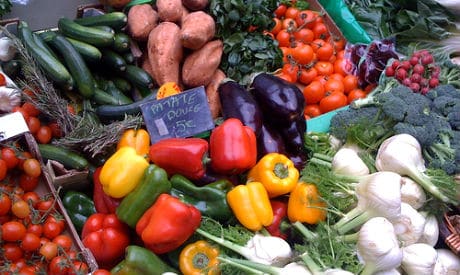 It's not difficult to see the benefits of buying organic food. From the health benefits to the environmental benefits, to supporting smaller-scale farmers. However, there are always going to be some skeptics whom it may be difficult to convince. Luckily, it can be pretty easy to begin to explain how incorporating organic foods into your diet can ultimately benefit your overall health and well-being.
Here's the easiest argument we can make: Organic food tastes better! According to Organic.org, "scientists now know what we eaters have known all along: organic food often tastes better. It makes sense that strawberries taste yummier when raised in harmony with nature, but researchers at Washington State University just proved this as fact in lab taste trials where the organic berries were consistently judged as sweeter." Fresh organic fruits and vegetables just seem to have a kind of pop that is sorely lacking in conventional options. Sure, consumers who buy organic are making the smarter choice for themselves and for the environment, but these foods taste pretty good too, and taste is a really important part of the eating process. It's not an indulgence. It informs our bodies and makes us savor and enjoy the experience.
Read more about organic bedding
Additionally, consumers are becoming increasingly aware about not only what's in their organic produce, like more nutrients, but also all the pesticides that aren't on their food. An article on Oprah.com explains that consumers are growing more concerned about the chemicals that are now being used in manufacturing produce. Libba Letton, spokesperson for Whole Foods Market stated that "Our customers don't buy organic produce for what's in it, but for what's not in it," referring to herbicides and synthetic pesticides. These pesticides can cause a variety of health problems.
Customers are also growing increasing knowledgeable, and are therefore becoming concerned, with the impact their purchases are having on the environment. Letton also points out that "With organic food production, there isn't anything that goes into the soil or contaminates water supply during the growing process." Furthermore, Letton explains that organic farming "is better for the workers by not exposing them to chemicals in the fields." Organic farms are designed to help protect the environment and work with renewable resources in local agricultural systems.
And of course, if you're looking for great organic alternatives, look no further than our new e-book, "Label Lessons: Unjunk Your Kid's Lunchbox" which offers great tips from great brands like Rudi's Organic Bakery.
Read more about organic farming
Photo Credit: smith
References: Organic.org, Oprah.com