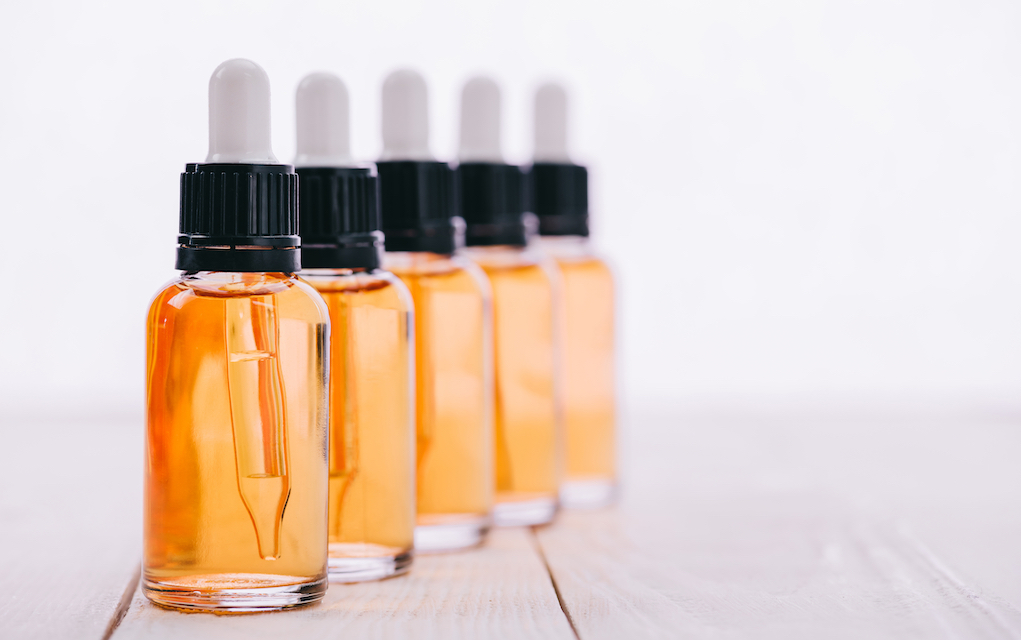 News stories about the use of CBD (cannabidiol) oil have been exploding, especially since the Farm Bill passed in December 2018. It redefined hemp and hemp products, removing them from the Controlled Substances Act. Now hemp seed oil, hemp seed protein, and hulled hemp seeds can be added to foods without FDA approval. 
Research on CBD has indicated it could be helpful for regulating overall wellness. The ability of CBD to act upon receptors in the body's endocannabinoid system—which are intimately involved in so many of the body's functions ranging from sleep to appetite and metabolism and lots in between—is a reason why CBD has been demonstrating positive results.
Although much research still needs to be done, what experts have discovered thus far indicates CBD oil may have the ability to help with the following health issues when used daily or on a regular basis.
CBD and Insomnia
Research into the effect of CBD oil on insomnia and sleep disorders is in its infancy. However, in a 2017 review, experts reported that CBD "may have therapeutic potential for the treatment of insomnia" and that it "may hold promise for REM sleep behavior disorder and excessive daytime sleepiness." 
CBD and Chronic pain
A few studies in animals and humans have looked at the impact of CBD oil on chronic pain and the pain of arthritis. One animal study found that topical CBD oil significantly reduced pain and inflammation in rats with arthritis. When it comes to chronic pain, a study in the Journal of Experimental Medicine noted that "using CBD can reduce pain and inflammation." One big advantage to using CBD oil for chronic pain is that you are not likely to build up a tolerance for the remedy so there is no need to increase your dose, unlike many conventional pain medications.
Read about what is CBD hemp oil and why does it work
CBD and Epilepsy
In June 2018, the FDA approved Epidiolex, a drug that is made with a purified CBD oil, for treatment of seizures associated with two severe forms of epilepsy, Dravet syndrom, and Lennox-Gastaut syndrome. You should never use CBD oil for epilepsy without first consulting a knowledgeable healthcare provider.
CBD and Acne
Although research is limited, there is some evidence that the use of CBD oil "has potential as a promising therapeutic agent for the treatment of acne vulgaris." Experts have made this claim because they say CBD oil attacks acne on three fronts and also appears to be well tolerated.
CBD and Addiction
Individuals who are dealing with addictions to various substances may benefit from the use of CBD oil, as noted in a 2015 review. Scientists reviewed 14 studies in animals and humans that evaluated the use of CBD oil for an addiction to opioids, cocaine, various psychostimulants, and tobacco and found it may have therapeutic properties to help manage these issues.
[Editor's Note: Please consult with a knowledgable health care professional before consuming CBD.]

Sources
Associated Press

. Despite hemp legalization FDA will still consider CBD products illegal. 2018 Dec 23
Babson KA et al. Cannabis, cannabinoids, and sleep: a review of the literature.

Current Psychiatry Reports

2017 Apr; 19(4): 23
Johnson J. Does CBD oil work for chronic pain management?

MedicalNewsToday

2018 Mar 16
Olah A et al. Cannabidiol exerts sebostatic and anti-inflammatory effects on human sebocytes.

Journal of Clinical Investigation

2014 Sep; 124(9): 3713-24
Prud'homme M et al. Cannabidiol as an intervention for addictive behaviors: a systematic review of the evidence.

Substance Abuse

2015 May 21; 9:33-38