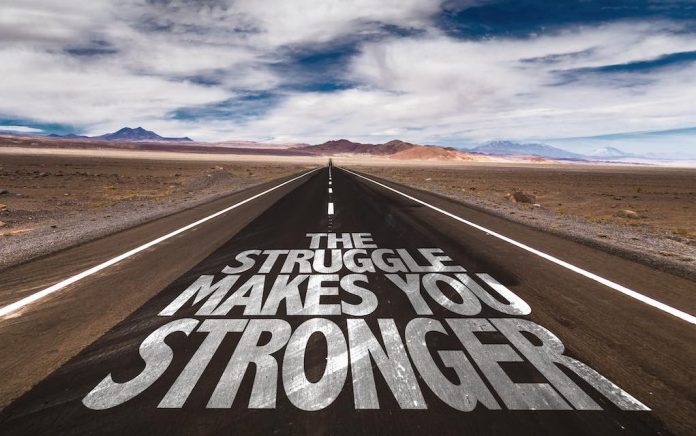 We must keep in mind that in general, people are highly resilient.
Psychologists define resilience  as "the process of adapting well in the face of significant sources of stress." Resilience-based research tells us that how we deal with adversity is more important than the actual traumatic event. People generally adapt well to stressful events. Most of us are competent, adaptive, resourceful and resilient individuals who cope as best as we can with traumatic experiences such as the COVID-19 pandemic. We must not fall into a state of "learned helplessness" where we believe we have no control of changing or controlling our situation. Unfortunately, there are things we can't change as we live with this uncertainty but there are many simple things we can do, actions we can take to show us we are in charge. I researched the evidence-based literature and found a list of protective factors that can mitigate the stress we are experiencing and make us more resilient. These include:
Personality traits: have a positive outlook, problem-solve solutions, recognize your strengths, feel in control of the situation by taking action, no matter how small;
Have a social support network. Turn to community resources;
Get in touch with your feelings and find an emotional outlet;
Find ways to reduce your stress and stay calm. Integrate ritual practices that serve as anchors, e.g. deep breathing/relaxation exercises;
Be involved in life-affirming activities that give meaning and purpose;
Have relationships with kind and caring people;
Have hope
Face fear(s) with courage: feel the fear and do it anyway
Grow positively from this experience
Read: The Healing Power of Gratitude
Tips for Fostering Our Resilience
So how do we foster resilience? Below are some tips I've learned from my work with Holocaust survivors over the past 30 years, the research literature and my personal life. Resilience involves behaviors, thoughts and actions that we can learn and develop.
Here are some strategies. Feel free to add your own to this list:
Adapt to circumstances you can't change, no matter how difficult. I learned this life lesson from my late mother, a Holocaust survivor. At age 15 she was interned in the Lodz Ghetto and then shipped to Auschwitz death camp. Her words inspire me whenever I am faced with a challenge. She made everyday choices to control her environment. One of them was choosing her attitude and taking action when responding to situations. She had a positive attitude and never dwelled on her suffering. She persevered and never gave up, not even when her entire family was deported to their deaths and she was left alone in the ghetto. She cried herself to sleep each night and in the morning put her energies into staying alive. And most importantly, she never lost hope that things would improve – that she would survive and rebuild her life.

Choose your attitude and choice of action when responding to situations. Although we have no control over the attitudes and behaviors of others, we can choose how we react in any given situation, even in the most horrendous circumstances, as noted by Holocaust survivor and psychiatrist, Dr. Victor Frankl in his book Man's Search for Meaning: "Forces beyond your control can take away everything you possess except for one thing, your freedom to choose how you will respond to the situation." Many survivors say that it was "luck" that helped them to survive. However, I've observed that many people survived because of the everyday choices they made and the actions they took or chose not to take.
Start your day with a ritual practice to anchor you and inoculate you against stress: listen to calming music with no emotional baggage, practice deep breathing/relaxation exercises, meditation, mindfulness, prayer, emotional freedom techniques (EFT), yoga, tai chi, etc.
Empower yourself with information from legitimate news sources.
Practice good hygiene to limit the spread of the virus.
Practice self-care by eating a healthy diet, exercising, getting enough sleep, reading inspirational literature. Do something special for yourself every day. Avoid alcohol, drugs and other substances that deplete your immune system.
Acknowledge your feelings and give yourself permission to feel them, e.g. fear, anxiety, sadness, worry, etc. Most of us are grieving our losses, e.g. death of family and/or friends, health, jobs, income, safety and security, our previous lives. Process your grief by talking about it or writing down the things you've lost and what's different for you now. Allow yourself to be vulnerable and have patience for your process. Share your thoughts and feelings with a family member, friend, or therapist – someone you trust and who has a calming effect on you. If you have no one to talk to, write in a journal.
Recognize your strengths and coping strategies. We all have them. Identify and list ways in which you've coped with adversity in the past. Be proud of your achievements and explore ways in which you can apply them in your current situation. See yourself through a resilience-lens and say: "I can handle this," "I am coping with this situation to the best of my ability," "I am courageous," "I am strong," "I am brave." "I've got this."
Read: Healthy Habits for Managing Stress and Anxiety
Have a positive attitude. Visualize a positive outcome. Incorporate a positive word (e.g. wonderful, delight, awesome) into your everyday vocabulary. As your day ends, focus on at least one positive experience that happened.
Stay connected with family and friends, by telephone, digitally or on social media. Have lighthearted discussions. Use humor. Tell jokes. Sing songs.
Create a support network. We all cope better with life's challenges when we are not alone to face them. Accept your vulnerability and ask for help if you need it. Turn to social service agencies.
Live life grounded in the present moment. Give your attention to everything you do in the here and now, e.g. listening to a friend, walking, reading, eating. It sharpens our senses and gets us in touch with our thoughts and feelings. It also helps us problem-solve solutions to issues as they arise. Say the mantra, "It is what it is."
Take a walk in nature, if you're not in isolation. It lowers heart rate and blood pressure, reduces stress hormones, boosts the immune system and improves feelings of wellbeing. If you can't go outdoors, open the windows to air out your home. Breathe in the fresh air. On a sunny day, sit in front of a window and allow the sun to wash over your body.
Look at the advantages of staying indoors. Ask yourself what you can do in isolation to make it easier. How can you use this time effectively? e.g. spend quality time with family members, organize cupboards and drawers, catch up on paperwork, take an online course, try a new recipe, etc.
Find activities that give meaning and purpose to your life. Help others. Call a family member/friend to let them know you're thinking about them and find out how they're coping; post a resource you find helpful on social media, etc
Set boundaries

Limit watching the news, e.g. check the news once a day and not before you go to sleep. It may keep you awake.
Limit contact with people who are spreading fear and misinformation.

Remain hopeful that this too will pass; you'll get through it. This will be over eventually.
Look to the heroes who are helping us to stay safe. Redirect your attention to those who are helping us to stay safe. When we do, we feel a "moral elevation" that inspires us, fuels optimism and makes us want to do the same thing.
Show gratitude to those who are doing their best to fight the outbreak. Tell them how much you appreciate what they're doing to keep us safe.
Focus on our common humanity and kindness. We are not in this alone. Many experts around the world are working hard to help us recover.
At the end of the day, think about or write down at least three things you are grateful for. Remember to appreciate your body. Consider keeping a gratitude journal. Keep it simple. Begin your sentence with "I am grateful for." Turn to this list when you're feeling down. Develop a vocabulary of gratefulness because what you say influences how you think and what you do.
Appreciate the simple pleasures in your life. Both my parents appreciated the simple pleasures in life such as family, friends, their health, and a refrigerator filled with food. They took nothing for granted.
Find ways to self-soothe and lift your spirits, e.g. practice gratitude for the blessings in your life, read inspirational stories about ways in which people bring acts of kindness into their lives. It helps to counter the negativity that exists and injects us with hope that there's still good in our world.
Connect to a higher meaning in life which provides an internal anchor, e.g. deity, nature, the universe, community, etc.
Develop an inner life that nourishes you during times of despair. Visualize yourself during happy times. Allow these memories and daydreams to sustain and nourish you.
Grow positively from this experience. Look at the bigger picture, e.g. the earth is healing, there is less pollution around the globe; we are returning to a simpler way of life; we are finding creative ways to stay connected with each other.
Read this next: 7 Reasons You Shouldn't Fear the Flu; How to Prevent It Naturally