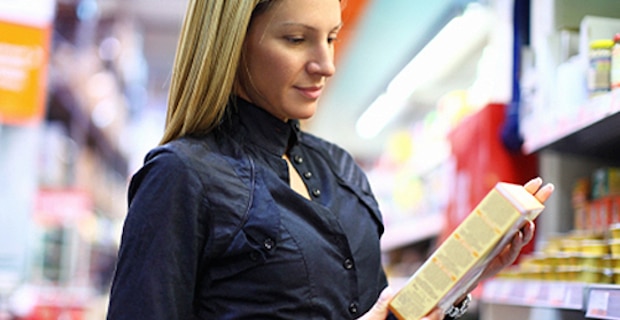 The demand for non-GMO products has jumped over the past year as more and more of us become concerned with what's really in our food. As consumer demand increases, more companies are seeking certification. But how are these products certified in the first place? Especially considering how GMO ingredients have such a monopoly on the market. NPR recently took a closer look at the process.
Read more about surprising facts about GMOs
"We currently are at over $8.5 billion in annual sales of verified products," Megan Westgate, executive director of the Non-GMO Project, an independent organization that verifies products said to NPR.
The Non-GMO Project is one of the better known certifying companies. According to the company, products have to contain no more than 1 percent GMO in order to be certified. Why the 1 percent? Because at this time 0 percent is just too unrealistic.
And it's not just health food companies that want the certification. Mainstream food producers like Cheerios, for example, have been certified. The industry has exploded to $3 billion.
Third party auditors like FoodChainID look to see where all of the ingredients in food products are sourced.
"We start looking at ingredients, and we identify what are all the ingredients," says David Carter, FoodChain ID's general manager. "And of course, the label itself doesn't always identify all of those. So we need to be sure that we have a list of all the processing aids, the carriers and all the inputs that go into a product."
If there's even the smallest risk that it could contain GMOs or be contaminated, DNA testing must take place. DNA is extracted from the ingredient to be analyzed. The company has verified 17,000 ingredients and 10,000 suppliers.
And while the demand is promising, non-GMO labeled foods are still a small piece of the market. And this is partially because it's hard to find non-GMO seeds. Small seed companies like Genetic Enterprises provide seeds for farmers that want to produce non-GMO products.
Read more about what you can do to impact the GMO movement everyday
But with demand for GMO labeling on the rise, it's likely that this market will continue to grow. Especially if states begin to adopt GMO labeling.
[Editor's Note: If you want to learn more about GMOs and how to avoid them, click here to sign up for Naturally Savvy's Non-GMO Get Healthy Challenge.]
Image: James Palinsad